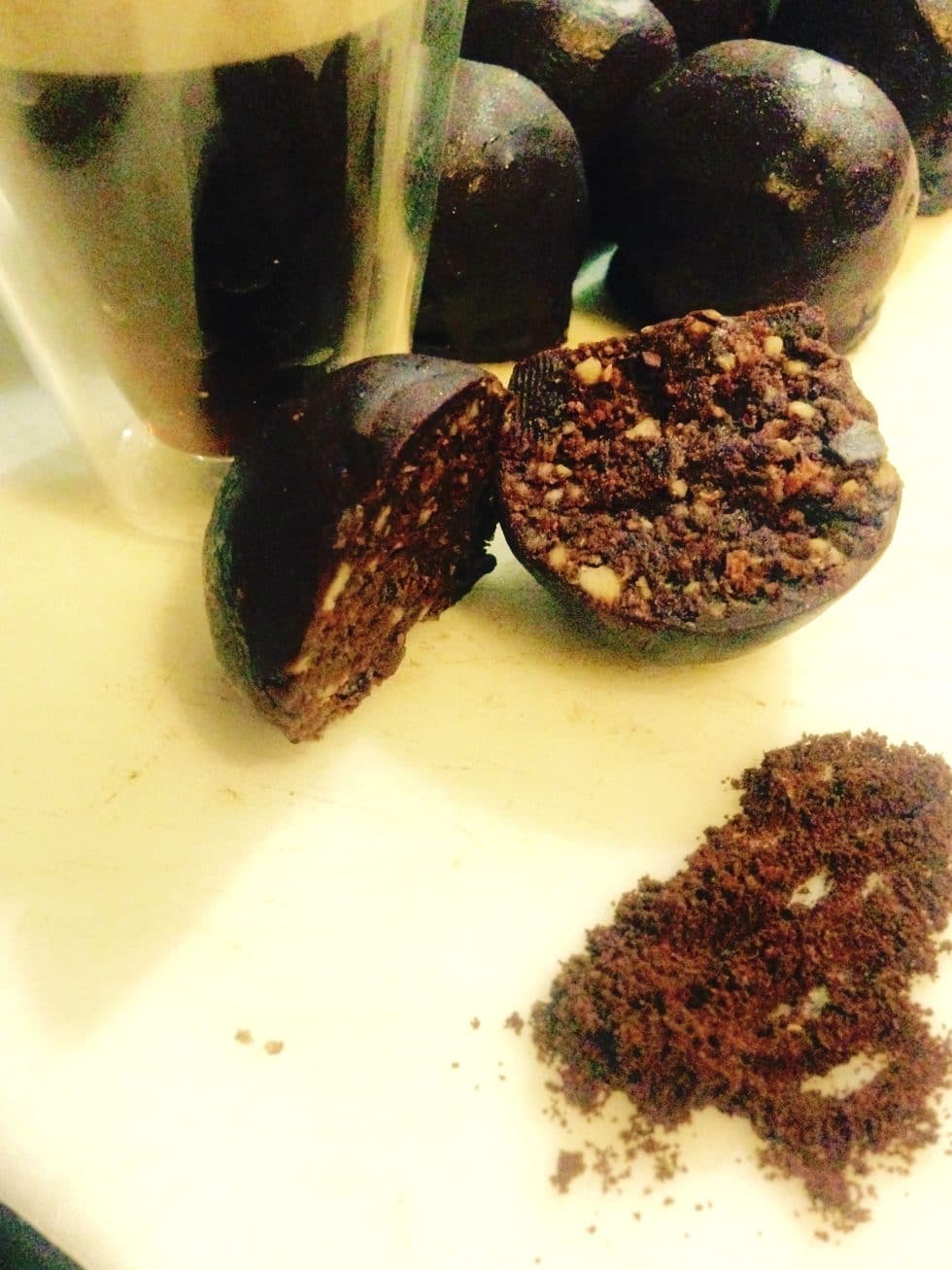 Mocha Madness
Like a little buzz in your protein balls? Then try these Mocha Madness chocy espresso that will explode with flavour in your mouth. These protein balls are gluten free, dairy free and guilt free- a wonderful healthy pick me up to manage 3.30itis. You can use either instant or ground coffee beans or try a short black shot instead.
Ingredients
1 packet 375g
Bliss Balls
2 tsp coffee 2 tbsp water 1 cup (~200 g) finely chopped cocoa butter 4 Tbsp (60 ml) maple syrup or agave nectar 1/2 cup (48 g)
cacao powder
optional: 1 tsp vanilla extract optional: pinch sea salt,
Method
1 Place
Bliss Balls
mix into a bowl 2 Dissolve coffee in the water and add to the ball bag mix Roll mixture into balls 3 Place into freezer for 30 minutes- 1 hour 4 Fill a saucepan 1/4 of the way with water and bring to a boil over medium high heat. Reduce to simmer.Then set a medium glass or ceramic mixing bowl on top, making sure it's not touching the water (this creates a "double boiler"). 5 Add finely chopped cocoa butter to the bowl and let melt – 2-3 minutes. 6 Once melted, add the maple syrup or agave nectar and use a whisk or wooden spoon to mix until fluid and thoroughly combined. Remove bowl from the saucepan and turn off the heat. 7 Add cacao, vanilla (optional), and sea salt (optional), and whisk to combine until there are no clumps. Allow to cool for 5-10 minutes 8 Remove balls from freezer and dip into chocolate until fully covered 9 Place balls onto a baking paper lined tray and place in the fridge 10 For double chocolate hit coat the balls in a second layer of chocolate- place back into the freezer at least 30 minutes between layers 11 Sit back and enjoy =)
Serves Approx
15 Thank you to Emma Boucher for this recipe! eboucher@bigpond.net.au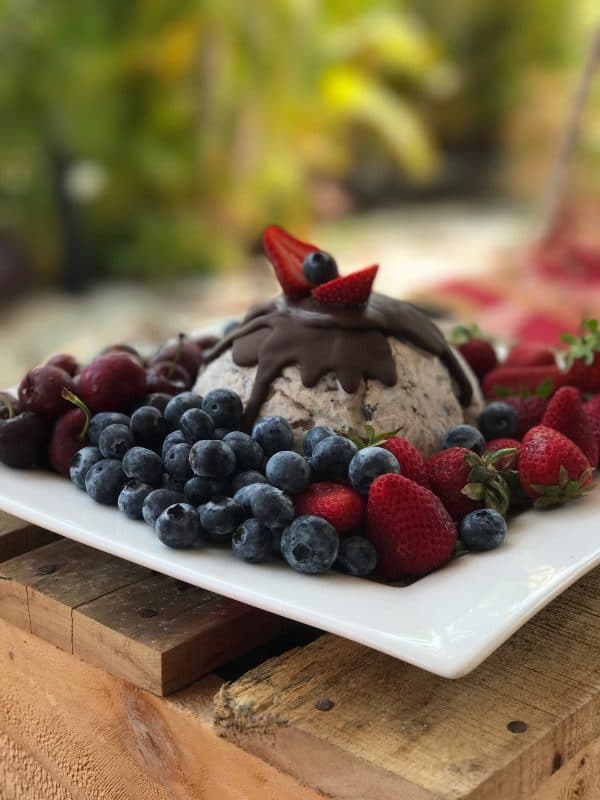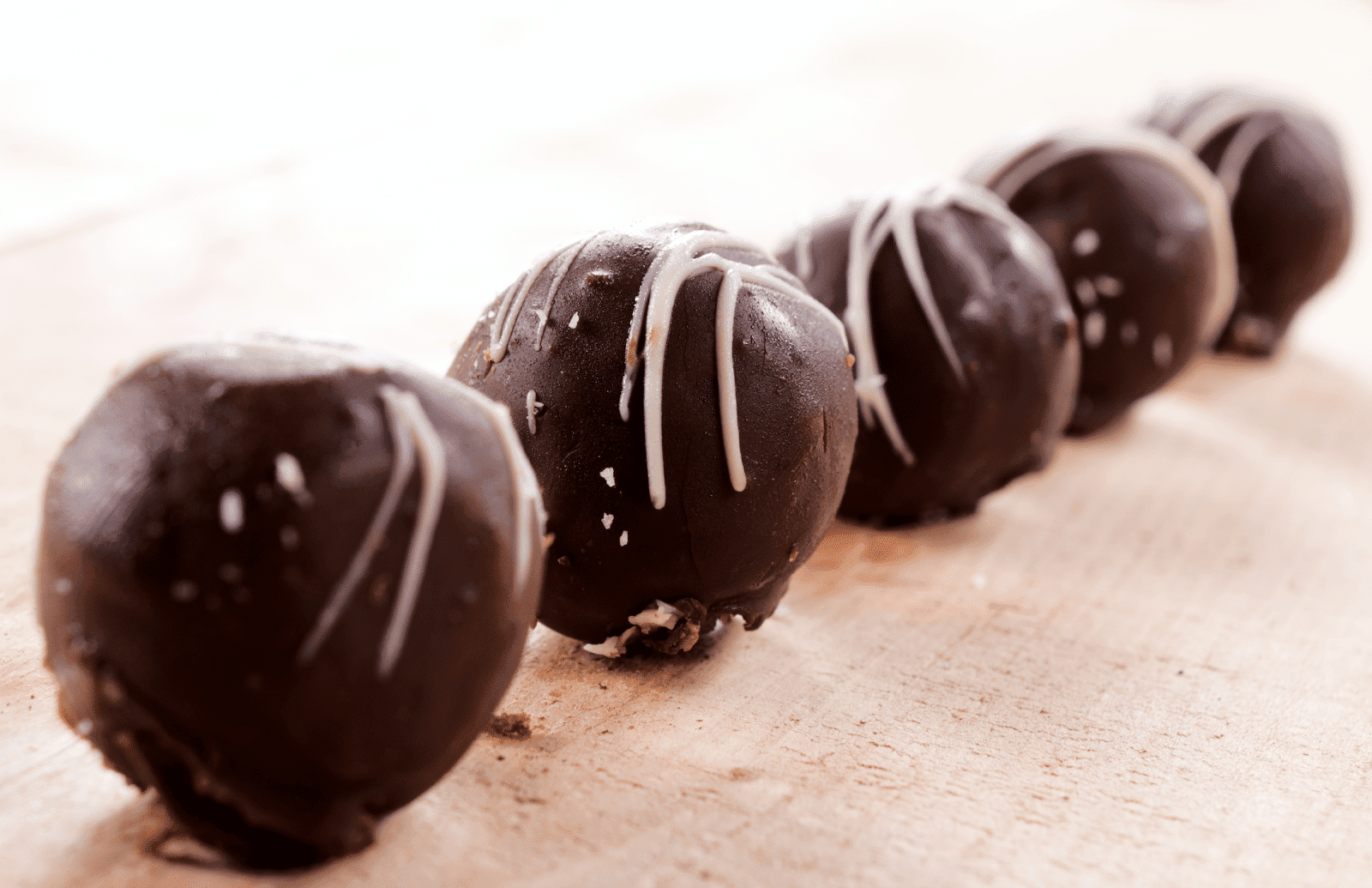 Category_Desserts
This healthy bounty balls recipe is a take on the traditional bounty bar and is a must for ALL coconut lovers. The addition of coconut yoghurt gives a probiotic punch to your basic protein ball. Th...
Read more