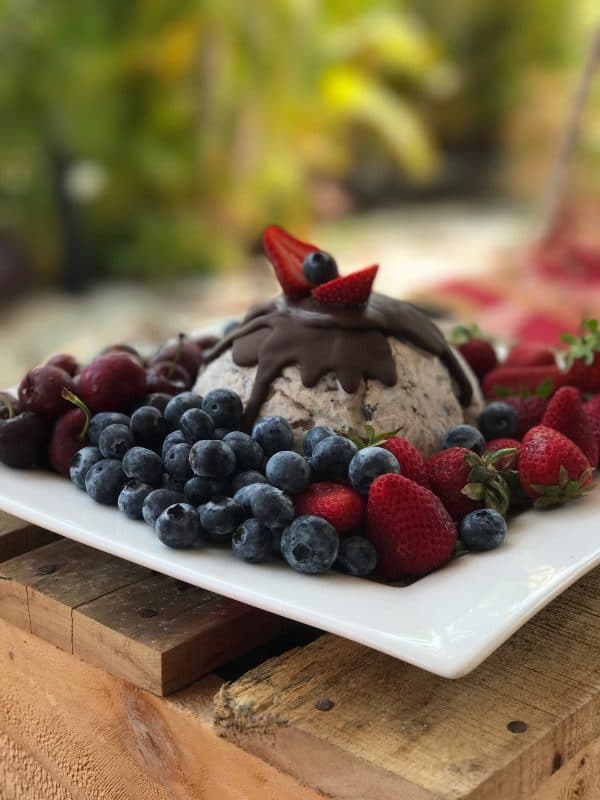 Coconut Icecream Chocolate Xmas Pudding
This Christmas Pudding will suit some of your really tricky guests - vegans, gluten free people, & most Paleo dieters too. Also refined sugar free - depending on your coconut ice-cream. Best thing is you can prepare it well in advance & it's very quick & easy!
Ingredients
500ml tub of coconut ice-cream (plain, vanilla or chocolate all work well) 1/4 cup rum soaked raisins (30ml rum or use rum essence to your taste) 1/2 cup of
Bliss Ball mix
(or more) 100g chopped dark chocolate 1tsp mixed spice 100g
flaked almonds
100g melted choc for topping Fruit to serve
Method
1) Get the ice cream out of the freezer while you chop or grate the dark chocolate, so it's not rock solid. 2) Once ice cream has softened just a little (not too soft), & chocolate is grated or chopped, mix all the ingredients through the ice cream quickly. Press mixture firmly & evenly into a pudding shaped plastic bowl, or pudding mould, & return to the freezer to set. 3) Once set hard again, remove from freezer & run a little hot water over the outside of bowl / mould to allow it to slide out easily. Place pudding onto a serving platter with fresh fruit to decorate. 4) Pour melted chocolate over the top to decorate, & serve sliced up with fresh berries / cherries.
Serves Approx
6 people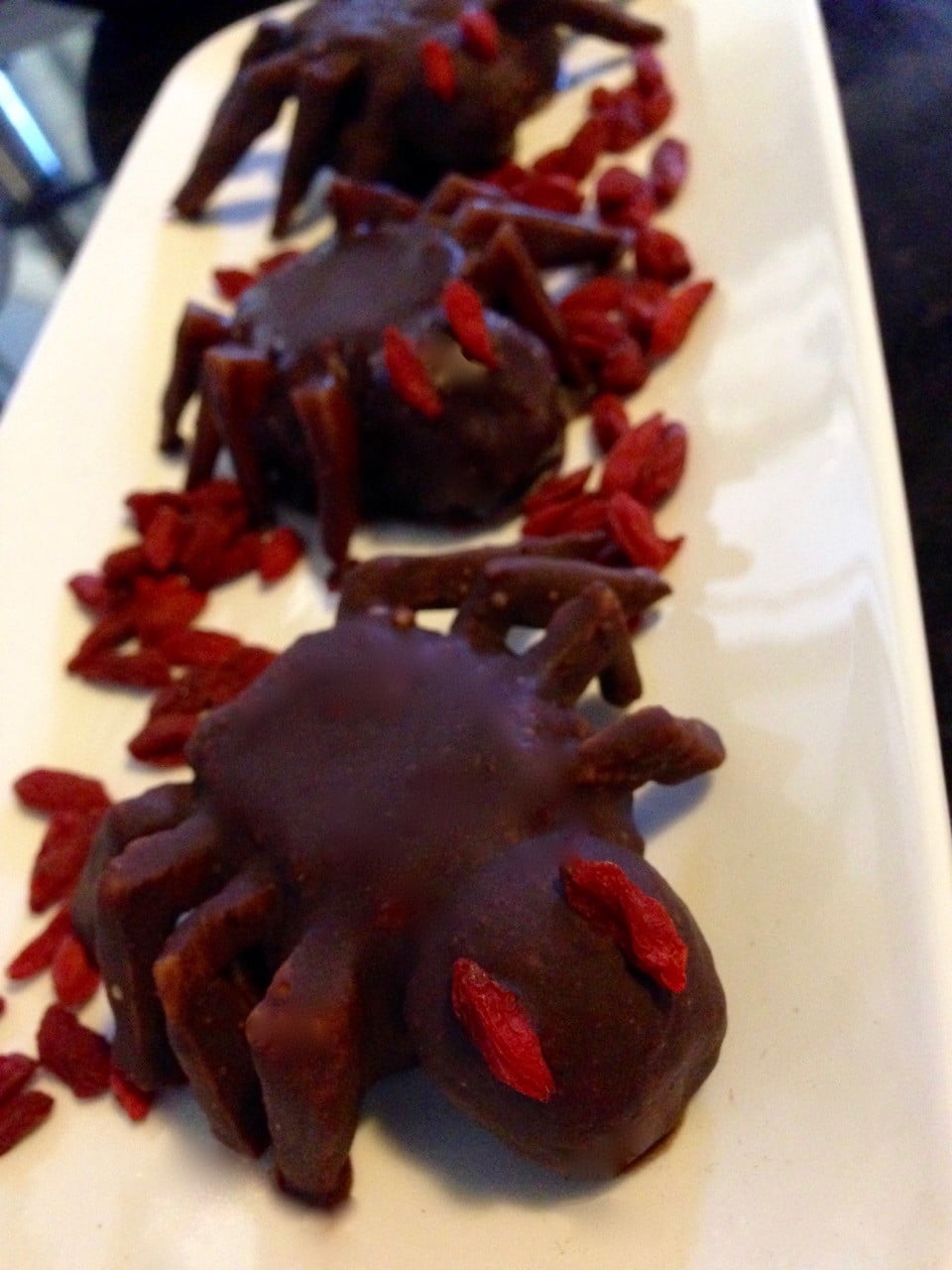 Category_Desserts
Get your Ghoul on with these Gluten Free Dairy Free Halloween treats! This recipe is a great way to still enjoy the halloween spirit (hehe) without all the nasty chemicals and preservatives. Your k...
Read more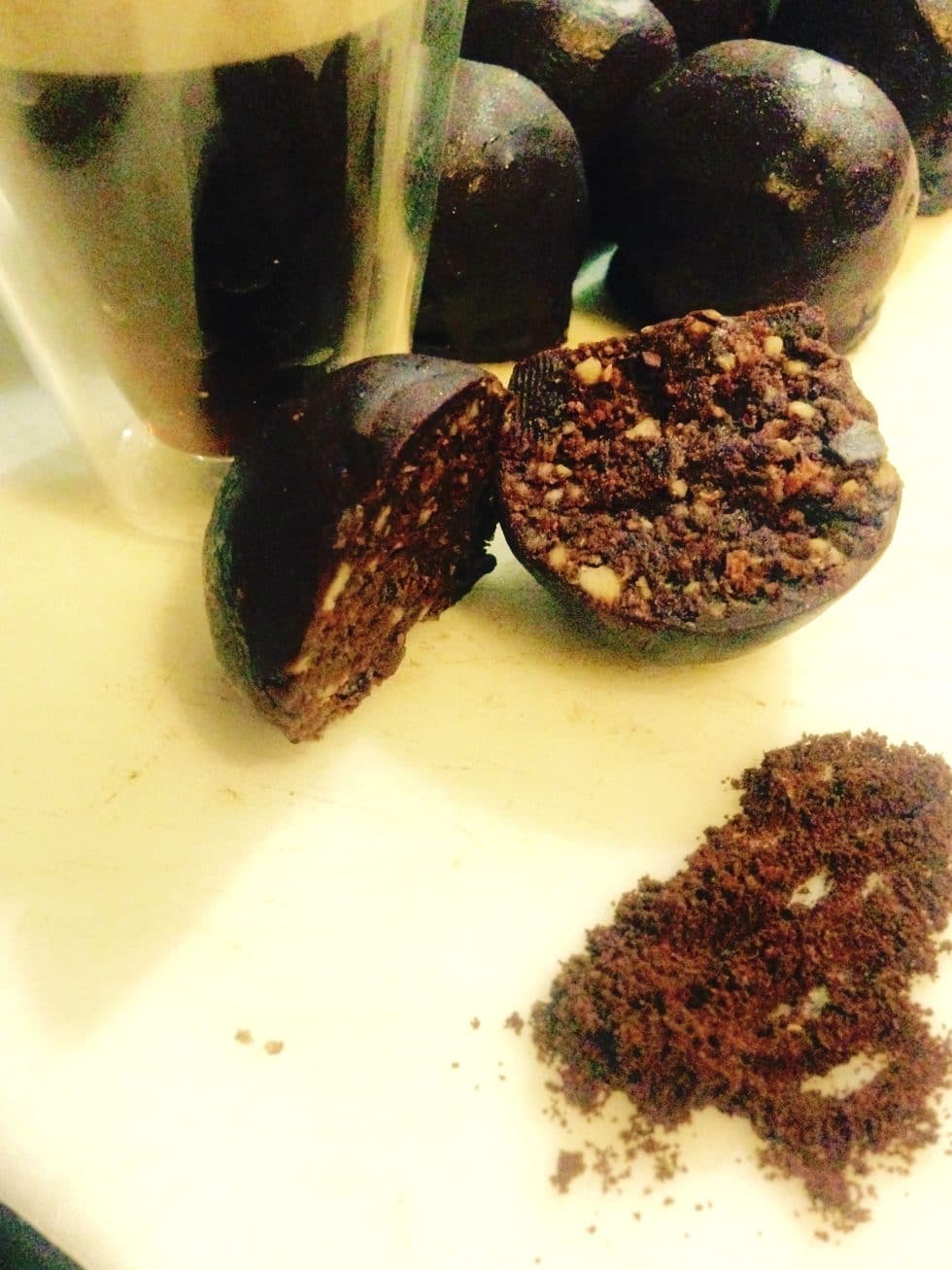 Category_Desserts
Like a little buzz in your protein balls? Then try these Mocha Madness chocy espresso that will explode with flavour in your mouth. These protein balls are gluten free, dairy free and guilt free- a...
Read more