Minty Biscuit Recipe: Mint Slice Vice
If a sneaky mint slice is your after-dinner vice - this easy recipe is 'less-naughty more-nice'? Grab or make this Minty biscuit, either way this is too good to resist!
Minty Biscuit Ingredients
1x Bliss Ball protein ball mix- 375g
Coconut oil 50g
Cacao butter 50g
Organic food grade Peppermint oil 5 drops
Activated buckwheat / buckinis 100g
Nut butter (cashew / almond / abc) 50g
Method
Soften all the oils (coconut, cacao butter, nut butter) in a large saucepan on low heat.
Take off the heat & add the Bliss Ball mix.
Mix well together into a chocolate minty 'dough'.
Roll out to approx 3-4mm thick on a large cutting board or tray, in between 2 sheets of baking paper.
Place in the fridge to harden
Take out & cut into bikkies / sticks / shapes / break into shards...
Hide well in your fridge or freezer.
Serves Approx
Makes approx 30 minty biscuit bites Hope you enjoy this recipe! Jeanie Xx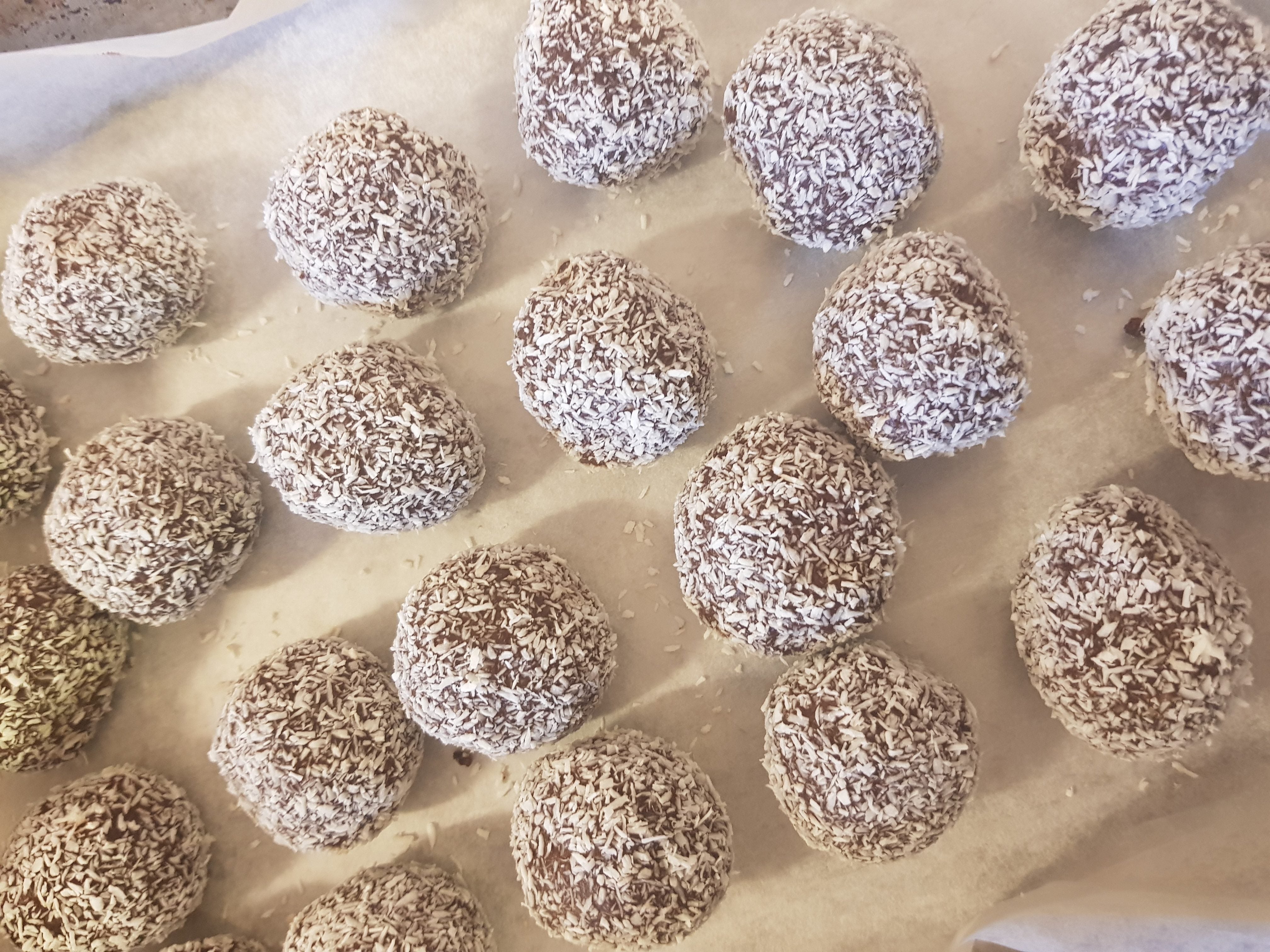 Category_Kid favourite
These peanut butter bombs are an explosion of goodness! It's hard to stop at just one! Ingredients 2 cups Bliss Ball mix 1 cup natural peanut butter (I used Mayvers dark roasted) Coconut for rollin...
Read more
Category_Smoothie
Perfect for those days when you need a super-potent green juice with no sugar, but plenty of nutrition. An ideal brew if you're detoxing, a diabetic, have insulin resistance, or are dealing with a ...
Read more