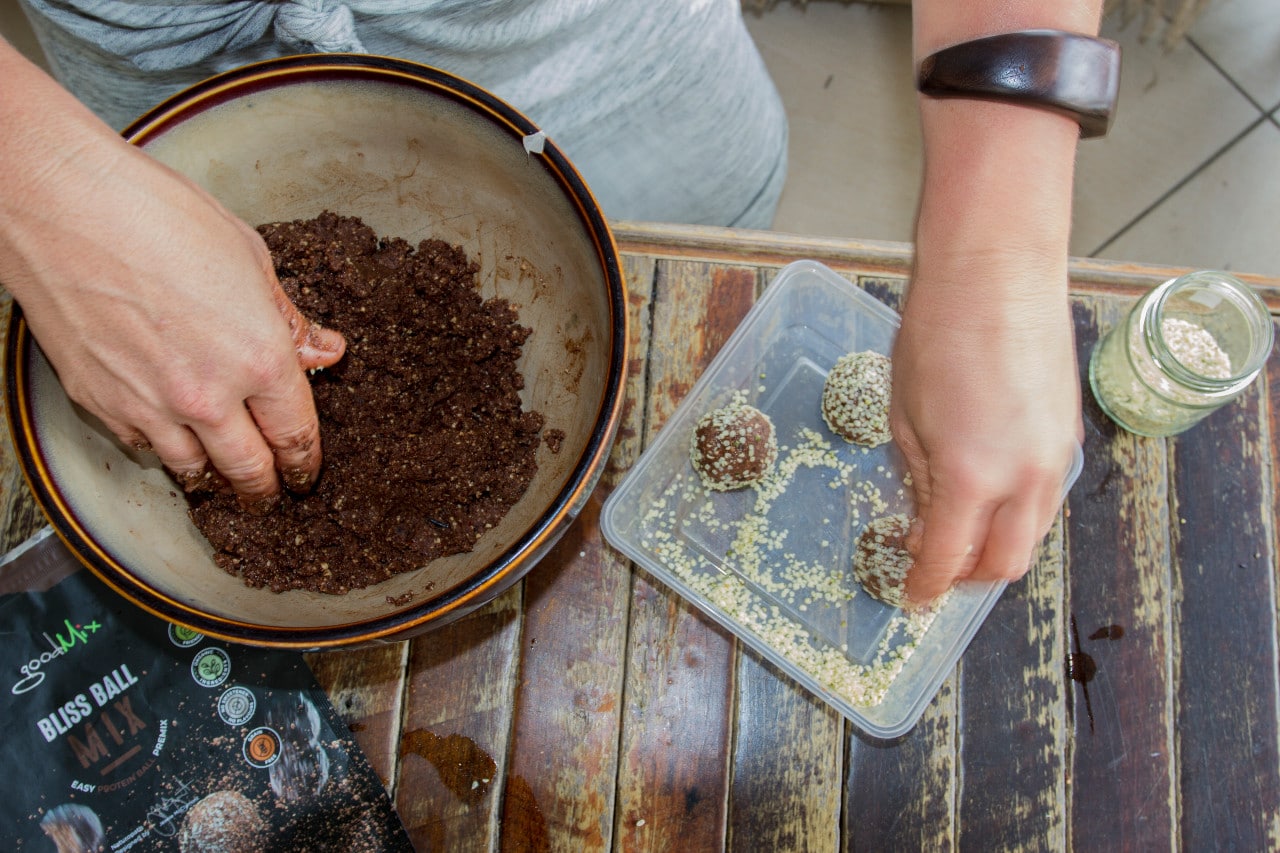 Hempseed Bliss Balls
Insanely easy to make, with the added protein, good fats & micro nutrients from delicious, soft-but-nutty hempseeds. This will also make your balls lower in carbs / sugars - a bit less sweet.
Ingredients
1x
Bliss Ball Mix
packet Coconut oil or water to moisten / stick together
Hempseeds
Method
1.Tip Bliss Ball Mix into a large bowl 2.Add coconut oil, or water as directed on the back of packet & 'mush through' evenly with clean hands 3.Add hempseeds & 'mush through' some more (you can add as many as you like, as long as the mix will still stick together / form into balls it'll work)! They are soft & nutty, so the mix will be just made less sweet the more you add. 3.Shape into balls (or make a slice by pressing / compacting mixture into a flat paper lined tray or container). 4.Roll in extra hempseeds if desired, or sprinkle on top of your slice. 5.Store in the fridge or freezer
Serves Approx
Makes a few extra balls than the pack suggests (varies depending how much hempseed you add).