HEALTHY VEGAN 'NUTELLA'
I've always loved Nutella but unfortunately, the way it's processed nowadays makes it toxic which means no more Nutella covered pancakes for me :-( That's why I was so happy when I discovered this recipe, it's like a dream come true! Not only is this healthy vegan Nutella dairy and refined sugar-free, but it also contains good fats, antioxidants,
prebiotics
and sheer pleasure with every mouth full (yes sometimes I eat it out of the jar). It seems like a lot of effort, but this natural Nutella recipe is well worth it, I'd even say it's better than the real thing! Combine this awesome stuff with some
Blend11
and some
Bliss Balls
and voila! You just created a snack that not even the fussiest child (or big kid) can deny!
Healthy Vegan Nutella
450g raw hazelnuts ½ cup cacao butter ¼ cup
cacao powder
¼ cup maple syrup (or replace the above 3 ingredients with about 100g of melted, dairy free chocolate) 1 tsp vanilla bean paste or essence ¼ tsp Himalayan salt (add to taste)
The Homemade Chocolate
½ cup cacao butter ¼ cup
cacao powder
¼ cup maple syrup
The Bars
½ cup healthy vegan nutella ½ cup homemade dark chocolate 1 cup activated
Blend11
(plus a little extra to sprinkle on top) ½ cup chopped hazelnuts 375g
Bliss Ball mix
40g coconut oil 2 tbs hazelnut butter (can use left over healthy vegan nutella or peanut butter but make sure its melted or it will be hard to mix) 1 tsp vanilla bean paste Pinch of Himalayan salt
Method
The Nutella
1. Preheat the oven to 160 degrees Celsius and spread the hazelnuts on a tray in a single layer and bake until slightly browned. 2. Remove from the oven and let cool slightly. Then rub the nuts between your hands and the peels should come off easily for most of them. This seems like a laborious procedure, however doing this will lead to a creamier, smoother texture and the peels can be quite bitter. 3. Separate the nuts from skins and blend the nuts in a high-speed blender or powerful food processor (mine is 2000w) until entirely creamy and smooth. This can take anywhere from 2 minutes to 10 minutes, scraping down the sides as needed. 4. Time to get started on the homemade chocolate! Melt the cacao butter over a double boiler then remove from the heat and whisk in the
cacao powder
and maple syrup. 5. Then pour this into the processor with the hazelnut butter, vanilla and salt (this really brings out the nuttiness and sweetness). Blend until combined and voila it's done! Note: this firms up quite a bit in the fridge so only refrigerate what you don't want to eat immediately and make sure to hide it well because it will be gone before you know it!
The Bars
1. Mix the
Bliss Balls
with coconut oil, hazelnut butter, salt and vanilla and press into a lined tray until flat. 2. Melt the nutella and chocolate and mix in the
Blend11
and chopped hazelnuts. The spread this mixture across the top of the base and press a bit more of the Blend11 on top to make it look colourful! Place in the fridge until firm and cut into thin bars. 3. Store in the fridge.
Serves approx
12
Thanks to Candice Allum for this wonderfully made recipe!!
Email : candice@goodmix.com.au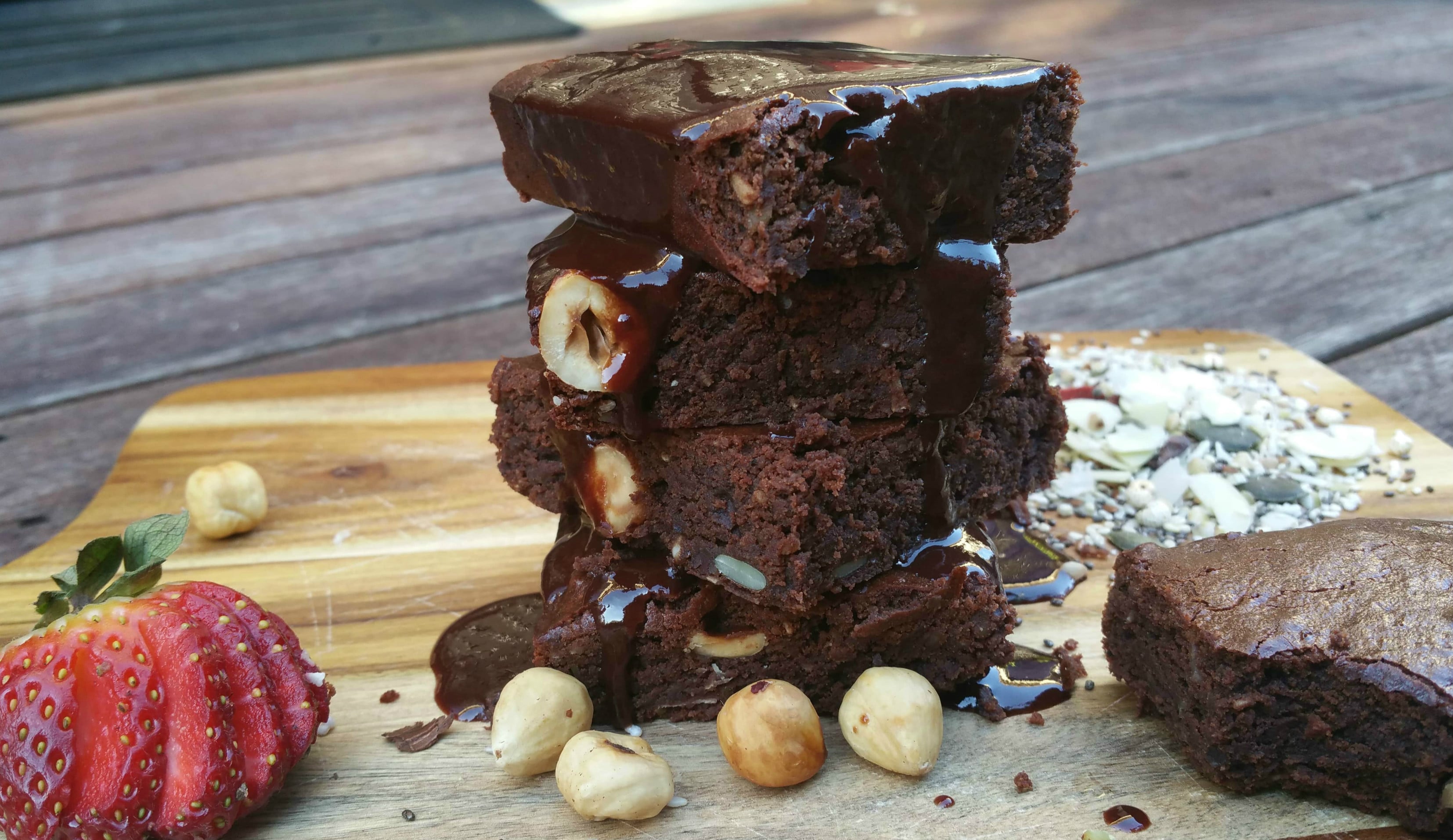 Category_Desserts
These are extremely decadent, cakey and fudgey all at once so hide them or they'll be gone in no time! You can even make awesome brownies sundae by adding vegan banana ice cream, melted chocolate a...
Read more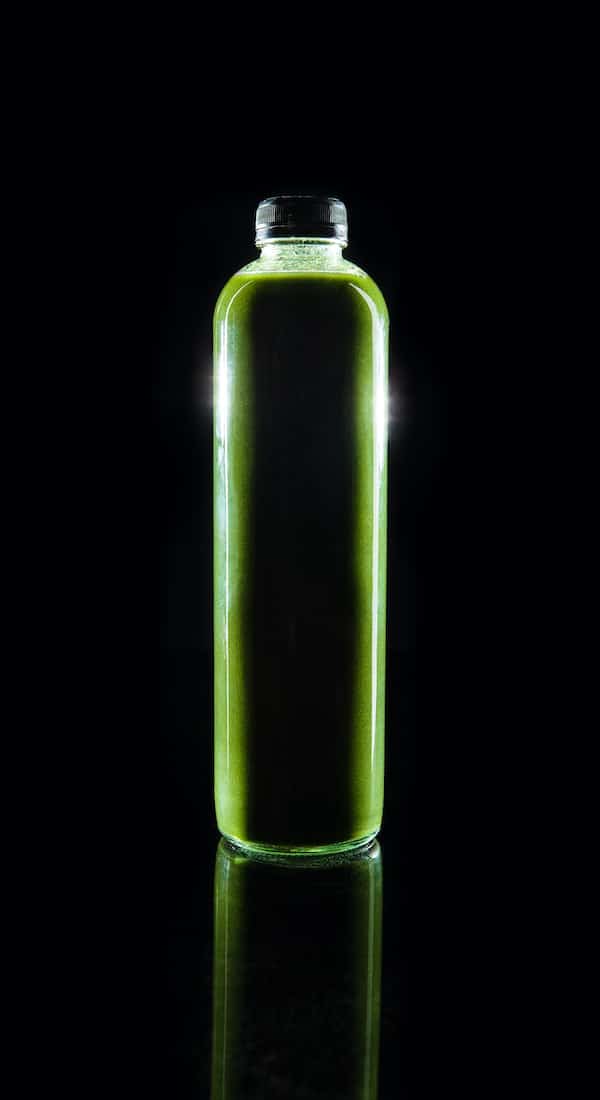 alkalise
Reset your body & mind with this powerful detox drink. 4 x powerful, nourishing greens plus the healing Aloe powder concentrate. Lemon juice is a great alkalising and supports the liver to get...
Read more