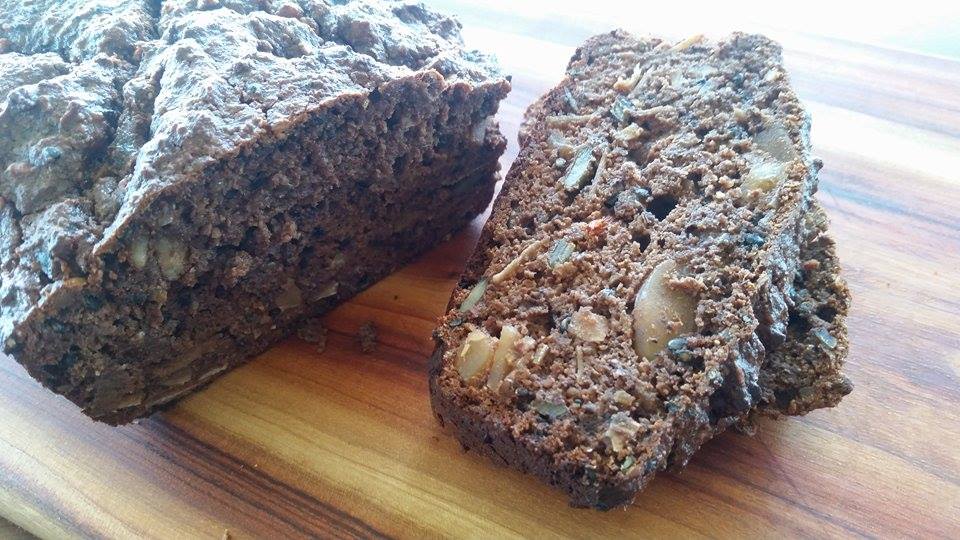 Healthy Chocolate Loaf
A healthful protein enriched tasty chocolate loaf!
Ingredients
1 1/2 cups Almond Flour ¼ cup
Cacao Powder
1 tablespoon Sunflower Lecithin 1 tablespoon Mesquite Powder 1 teaspoon Baking Powder ½ teaspoon Himilayan Rock Salt 1 teaspoon Green Stevia Powder 1 ¼ cups
goodMix Blend 13
½ cup Coconut Sugar or Dextrose (sweetener of your choice) 2 tablespoons Coconut Oil ¼ cup milk, of your choice 3 Eggs
Method
1. Heat the oven to 170° C. 2. Place all dry ingredients in a mixing bowl and stir to combine. 3. Combine the wet ingredients separately. 4. Add wet ingredients to the dry mix and stir until well combined. 5. Bake in a loaf tin, lined with baking paper, for approximately 40 minutes. 6. Enjoy.
Serves approx
20 Recipe: Julie Chesterton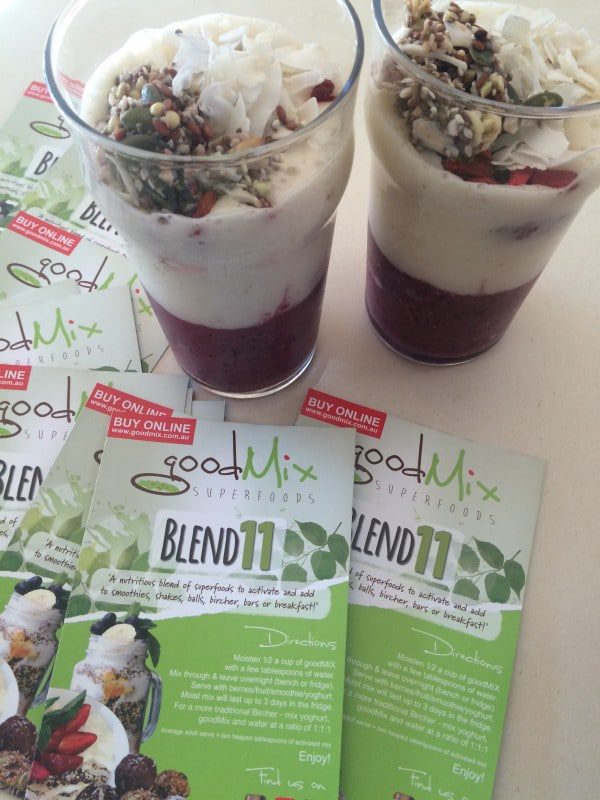 Category_Smoothie
Double layer of protein fruity smoothie topped with a little Blend 11 Ingredients BOTTOM LAYER 3 tablespoons Blend 11 1x cup mixed berries 1/4 cup almonds 1 1/2 cups coconut water TOP LAYER 1x sc...
Read more