Ginger & Turmeric Chews
Great way to get some extra ginger & turmeric in, these are equally spicy & chocolatey, & a delicious satisfying chew straight from the freezer! Would also make a great vegan cheesecake base (I would add some nuts & seeds / shredded coconut to make it 'stiffer' as a base). And of course you can just roll into balls too.
Ingredients
1x 375g
BallBags choc protein ball mix
25g of coconut oil (approx 1 tablespoon) 1/2 cup of freshly juiced turmeric & ginger (I juiced approx 60g of each root, then made a proper juice whilst the juicer was out / dirty).
Method
1. Add all ingredients into a bowl & using clean hands combine evenly into a dough. (You can also use a food processor if you want the mix super smooth). 2. Roll dough out flat (approx 5mm) using a rolling pin, in between 2 sheets of baking paper. When evenly rolled, place tray in freezer for 20mins, then remove top sheet of paper & chop up, store in freezer in a sealed container. Nibble when you need a choc treat with some spicy bite!
Serves Approx
1/2 a standard baking tray sized slice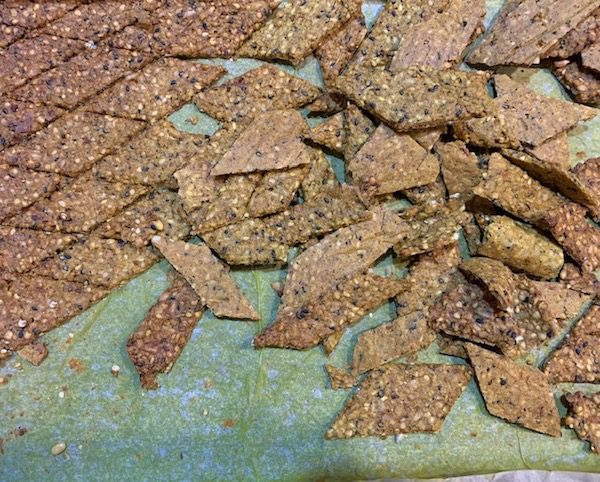 Category_Hot Drinks
A simple recipe to decrease the peppery kick in your Burger Mix (ideal for kids / sensitive palettes), plus it will add extra protein & nutrients making for some very filling crackers! Ingredie...
Read more