Enzyme Rich Fruit Mason Jar
Blend 11
with papaya, pineapple & kiwi - 3 of the most enzyme rich fruits you can find at your local markets! Served with a dollop of natural coconut yoghurt. Eat at home or take to work :) The more enzymes we can get from our food the better! Enzymes help with the breakdown of food - our overworked digestive tracts need as much help as they can get! The proteolytic enzymes in papaya, kiwi and pineapple can even be used to tenderize meats!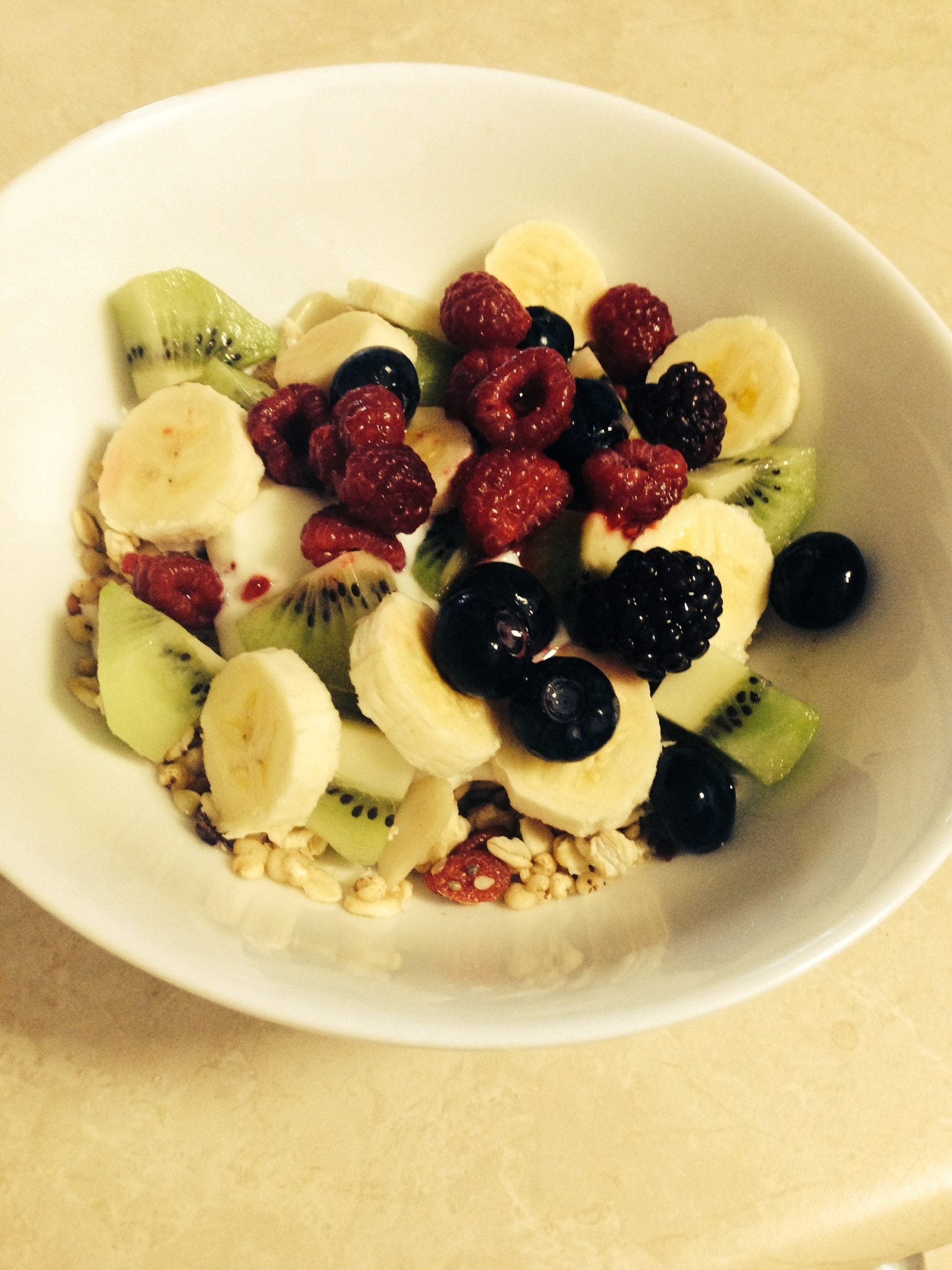 berries
A big thank you to Madelaine for this simple yet great recipe!! She says ... "Best start to the day & keeps me full for hours!" we would agree. Ingredients 1/4 cup Blend 11 1/4 traditional ...
Read more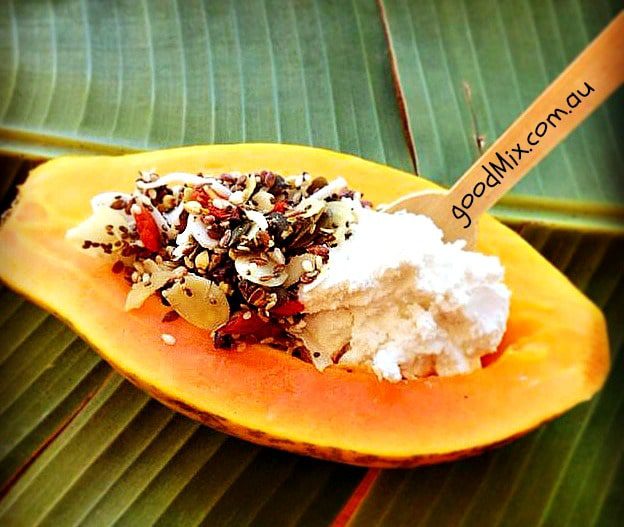 Category_Breakfast
goodMix Papya Bowl Cut a ripe papaya in half, scoop out the seeds with a spoon and fill the hollow with activated Blend 11 (or Blend 13) & a nice dollop of your favourite yoghurt (coconut yogh...
Read more