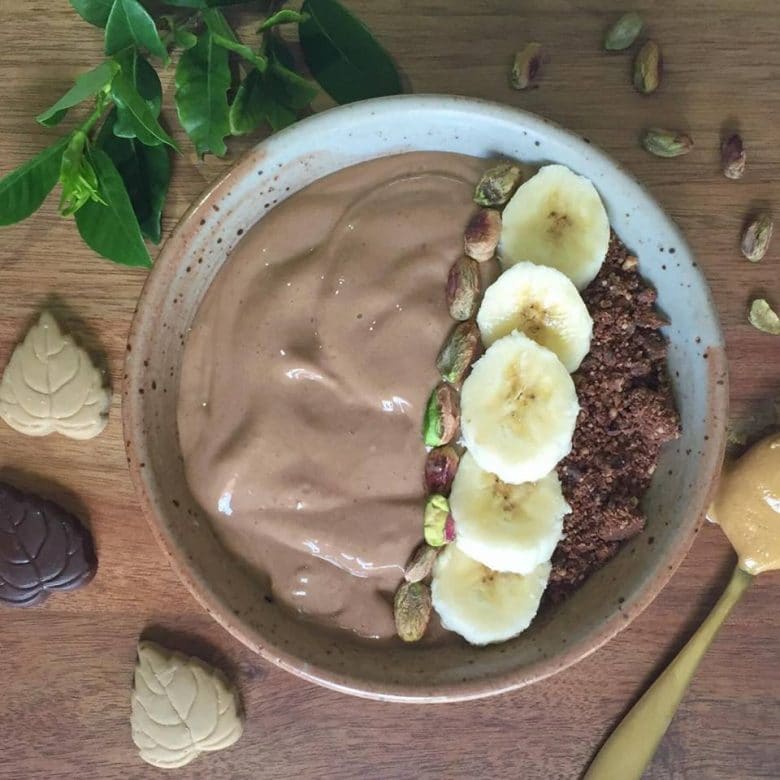 Double Choc Smoothie Bowl
A cheeky variation of one of our favorites. This double choc smoothie bowl is a great one for the kids (big kids included)!
Ingredients
1/2 cup of dry
Bliss Ball Mix
1 heaped tsp
Organic Cacao Power
1 tsp of your favourite nut butter (we used peanut butter) 1/2 small Avocado 2 small frozen Bananas 1/2 cup of milk of choice
Method
1. Add all your smoothie bowl ingredients to a high speed blender. 2. Blend until creamy and thick. 3. Pour into a bowl and top with your favourite toppings! We used banana, raw pistachio's and dry
Bliss Ball mix
.
Serves Approx
1 Thank you to Anika for this smoothie bowl recipe!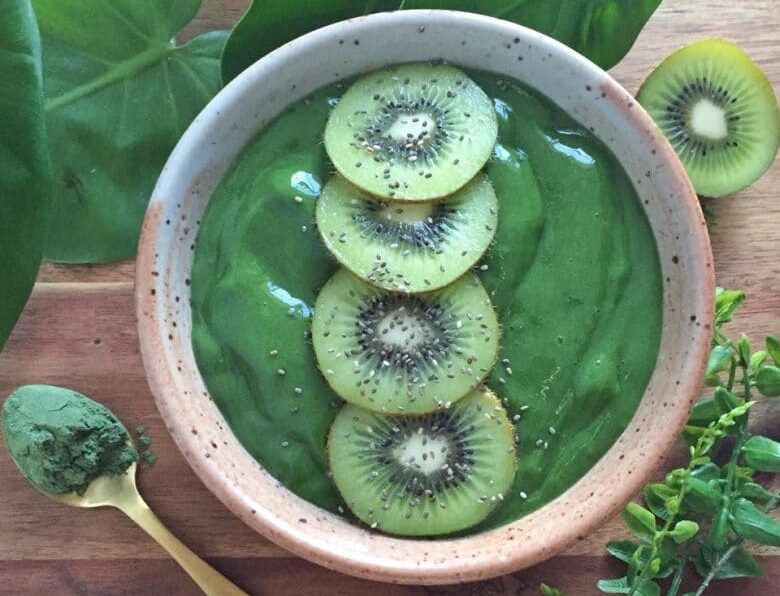 Category_Breakfast
This super green smoothie bowl is a perfect weekend treat and a perfect way to get your daily greens! Packed with the highest quality Aussie grown grasses plus pure inner leaf aloe vera, it's delic...
Read more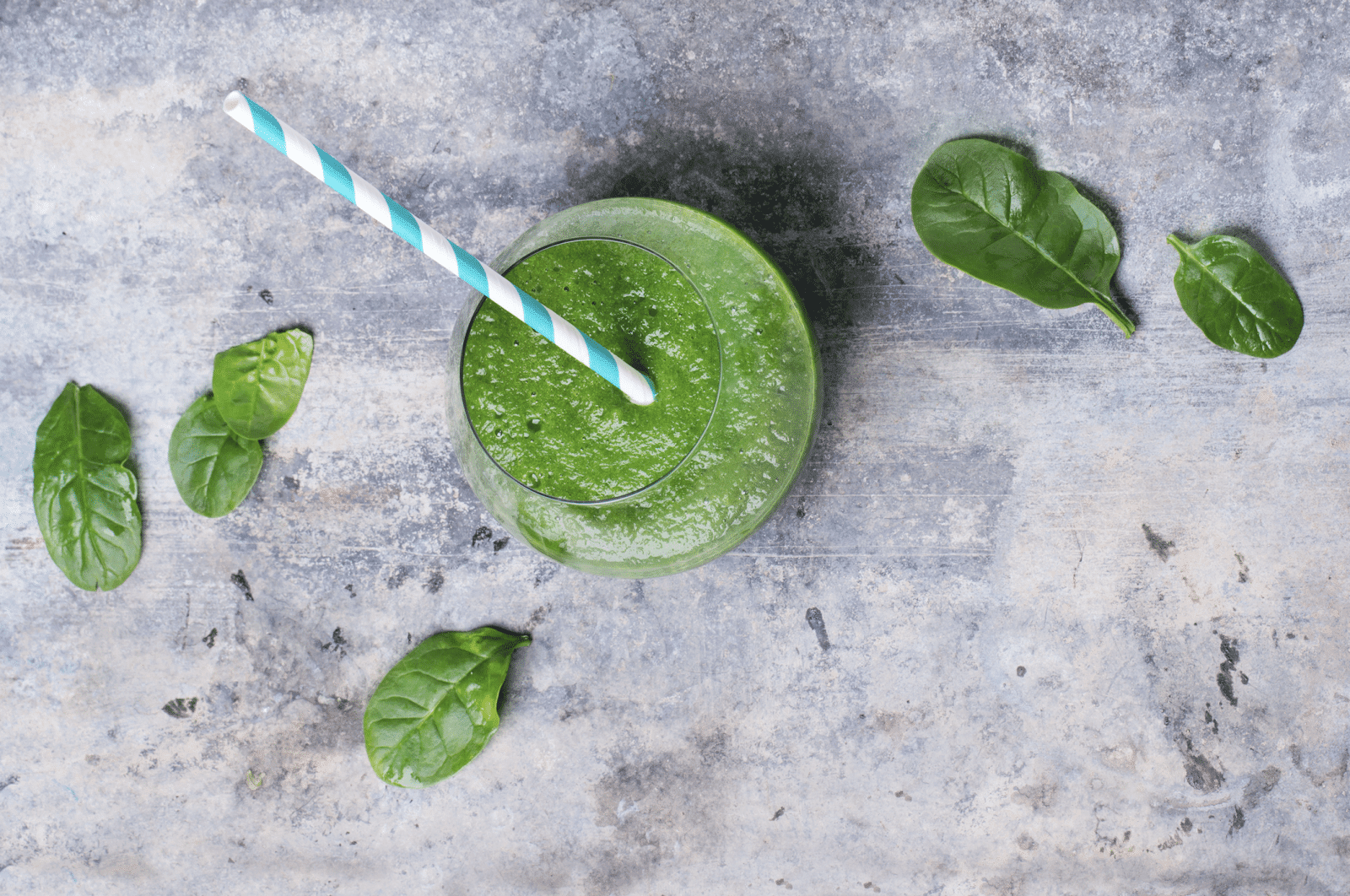 Category_Desserts
Detox & tox simultaneously with this Greener Colada ! - or just make it a mocktail! Ingredients 3 parts pineapple juice 1 part white rum 1part coconut coconut cream / milk Ice - enough to make...
Read more