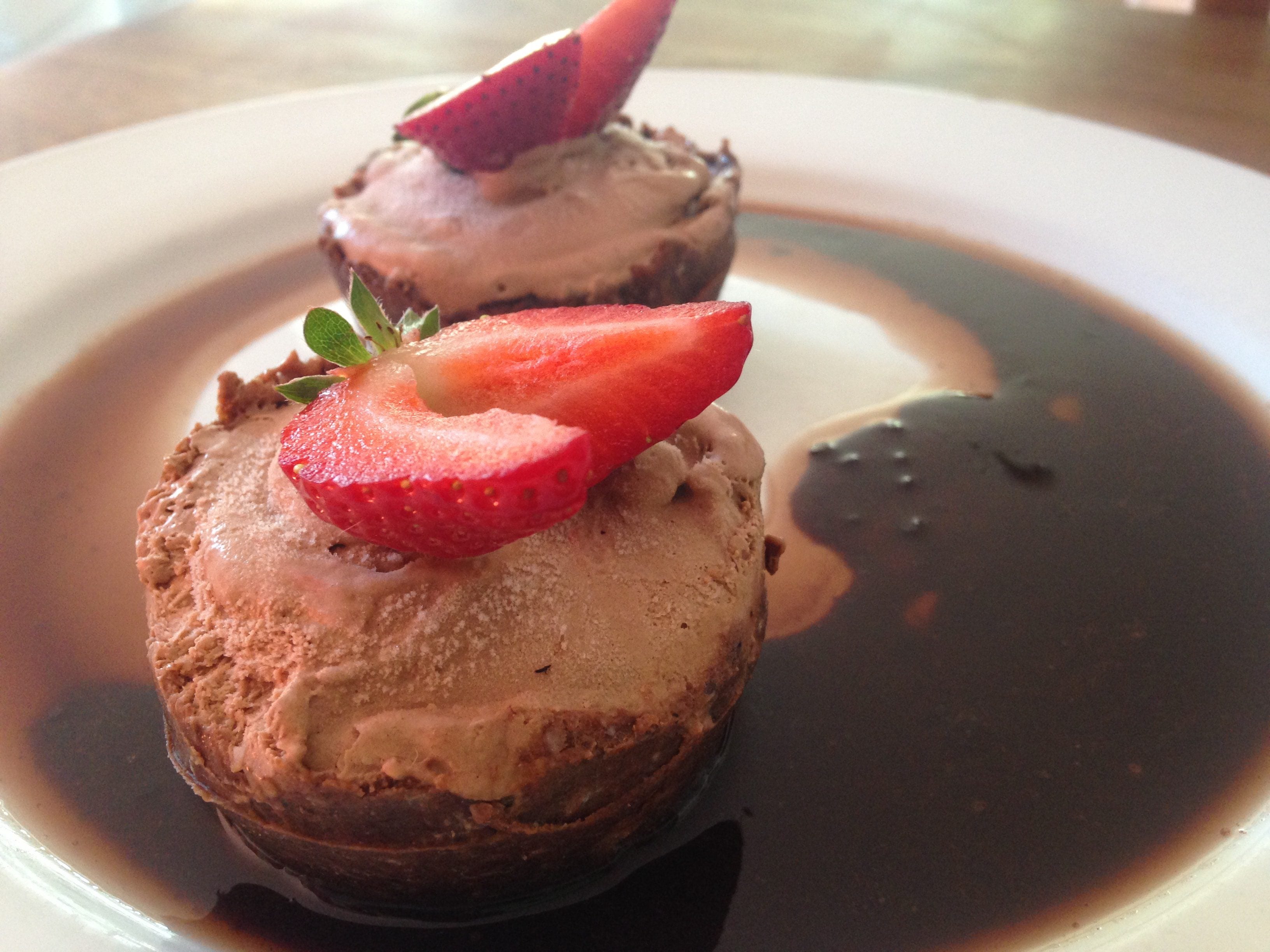 Chocolate Ice-cream Dessert Tarts (Vegan)
These are so delicious you'll definitely be tempted to eat your desserts first and so simple!
Ingredients
1) A tub of coconut icecream (I used 'Cocoluscious' in chocolate flavour). 2) Some
Bliss Ball Mix
mix combined with the coconut oil (as directed on pack) or cacao butter. I added a dash of vanilla essence to the mix & half a cup of activated
Blend 11
. You could add more shredded coconut or flaked almonds etc. 3) For the sauce -
Raw cacao powde
r, rice malt syrup (or maple, raw honey,agave etc) coconut oil & vanilla essence. Mix in a warm pan until it tastes nice & looks like a sauce! (Approx 2 tbsp oil with a teaspoon of cacao & teaspoon of sweetener).
Method
: Leave some icecream out on the bench to get just soft enough to squish into 'shells'. To make the shells, just press the ball mix into muffin trays, approx 2mm deep, leaving a nice hollow in the centre for filling. Gently spoon / squish the softened icecream into the shells. Put tray in the freezer until hard. Before serving, place the muffin tray breifly into a tray of hot water (to loosen the shells from the muffin tray as the oil melts a little). Top with a strawberry / raspberries, drizzle with sauce & eat!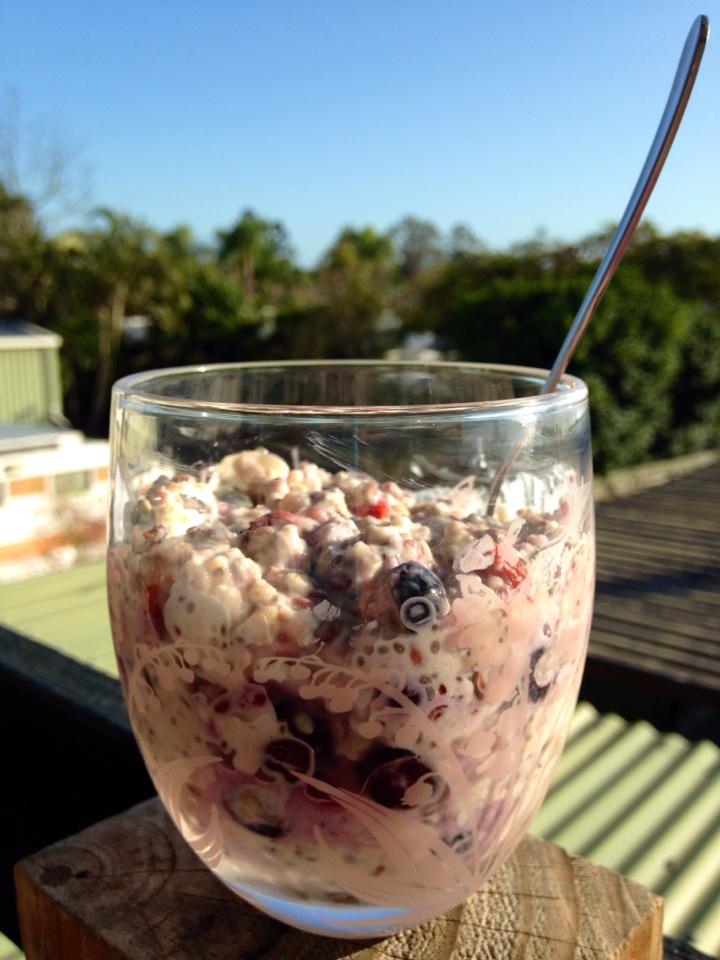 Category_Breakfast
I'm in breakfast heaven! Love discovering delicious foods that fill your stomach and make you feel nourished and alive from the inside out. I love Blend 11 for the convenience, it's absolutely pac...
Read more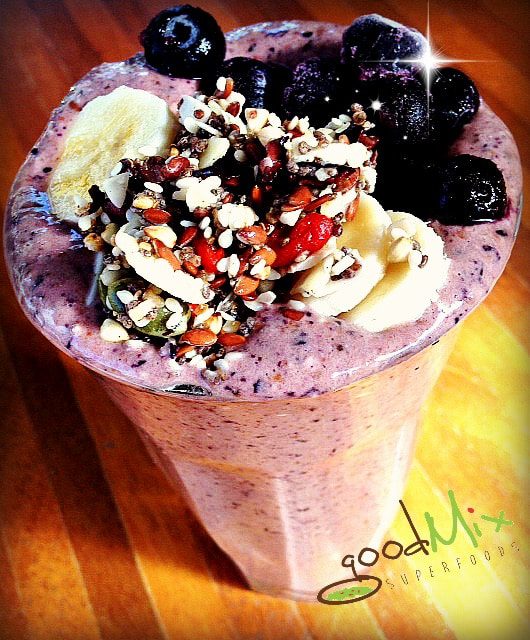 Category_Smoothie
Ingredients 1 cup frozen blueberries (or raspberries) 2 frozen bananas 1 cup almond milk or natural yoghurt 2 scoops protein powder (plain or vanilla work well) 4 tbsp activated Blend11 Method Thro...
Read more