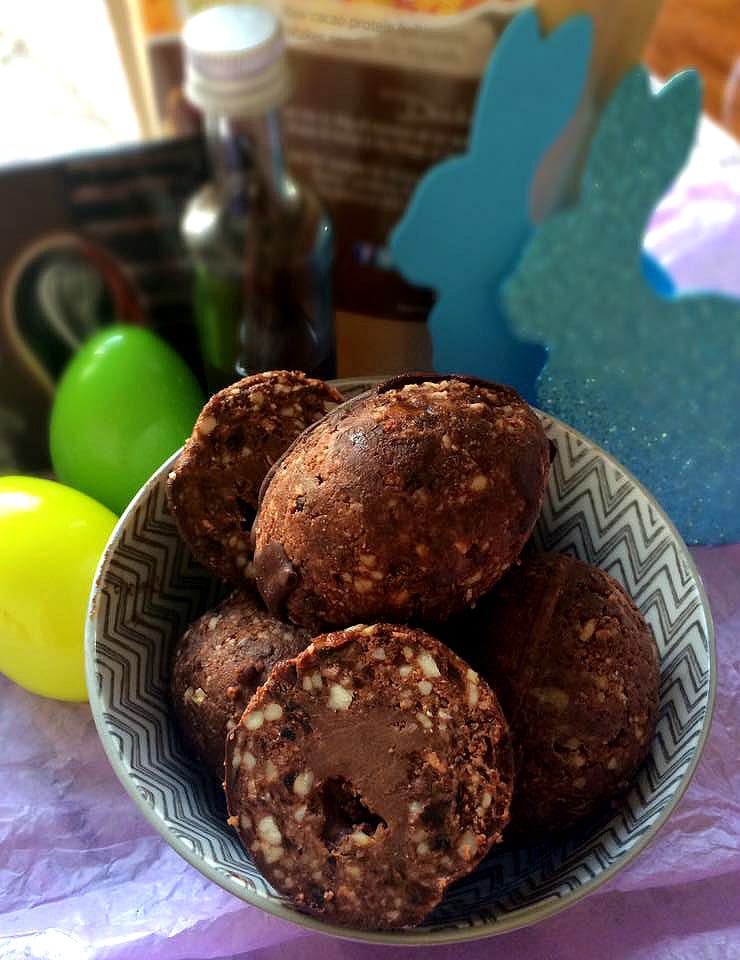 CHOCOLATE FUDGE TRUFFLES
A healthy, gluten free, vegan and paleo alternative to the Lindt balls (truffles), that won't haunt you with guilt afterwards! Easy to get creative with these - we've used easter egg molds, but you can use any mold or silicon cupcake liners etc!
Ingredients
For the shell:
1x 375g
Bliss Ball mix
50ml
coconut oil
For the Chocolate fudge:
2 Avocados (peeled and pitted) 1 tsp vanilla extract 3 heaped tbsp Cacao Powder 2 tbsp maple syrup 10 drops liquid
stevia
(optional)
Method
Prepare your
Bliss Balls
as per directions. press into desired molds (our easter egg molds were in halves), leaving a 'well' in the centre of each. Pop in freezer to firm while making the fudge. Place all chocolate fudge ingredients into your food processor or blender and blend until completely smooth. Spoon fudge into the middle of your chilled shells, and press molds together to create your eggs. Chill in freezer overnight. When you're ready to indulge, remove from molds and allow 5 mins to soften a little.. Serve and enjoy!!
Serves approx
12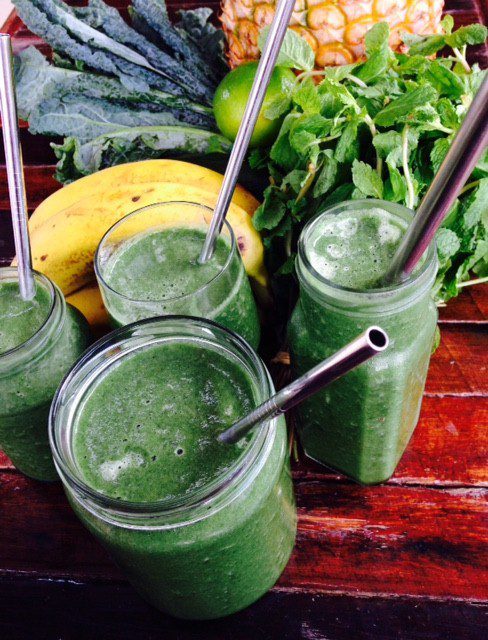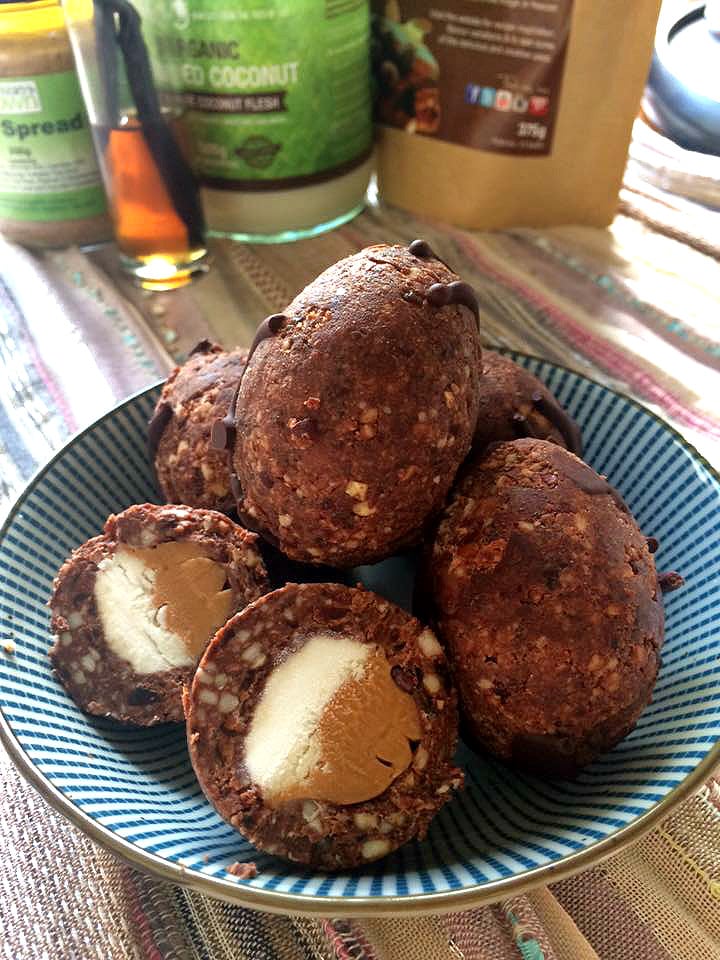 Category_Desserts
Move over Cadbury Creme Eggs! Give me these ah-mazing gluten free, vegan and paleo-friendly treats any day of the week! The delicious, healthy Bliss Ball mix you know and love, just stepped up a n...
Read more