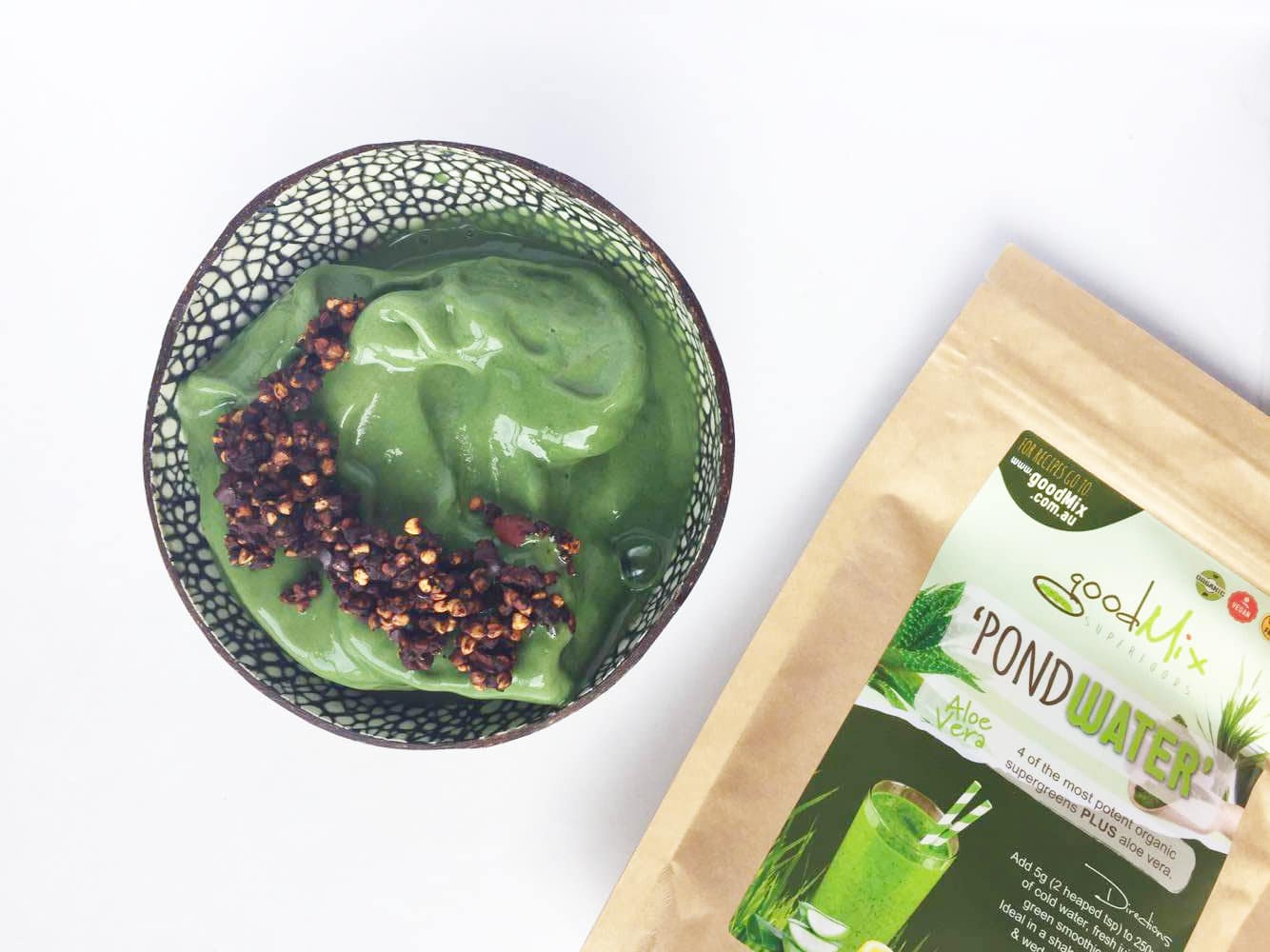 Chocolate Crunch Greens + Banana Nice Cream Bowl
I scream, you scream, we all scream for green ice cream! This creamy green banana nice cream goes perfectly with crunchy chocolate buckwheat clusters. Packed full of superfoods with the added boost of Greens + Aloe, our very own SuperGreen's powder this recipe is sure to be your new favourite treat!
Ingredients
Chocolate Buckwheat Crunch
- 1 cup buckwheat, soaked overnight in water and a small splash of apple cider vinegar(8 hours) - 2 tsp hemp seeds - 2 tsp cacao nibs - 1 tsp
maca powder
- 1 tsp
cacao
- 1 tbsp coconut oil - 1 tbsp of rice malt syrup - Pinch of cinnamon - Pinch of vanilla powder (or essence)
Banana Nice Cream
- 3 small frozen ripe bananas - 1/4 cup of almond milk - 1 tsp of
Greens Plus Aloe
SuperGreen's powder
Method
1. Preheat oven to 150 degrees 2. Mix all buckwheat crunch ingredients together 3. Line a baking tray with baking paper 4. Spread out the mixture leaving a few sections clumped together 5. Bake in oven for around 90 minutes, checking regularly or until mixture is dry to touch 6. Add all nice cream ingredients to a high speed blender or food processor and blend until smooth 7. Pour nice cream into a bowl and sprinkle buckwheat clusters on top
Serves Approx
Buckwheat Crunch Clusters - 3 Banana Nice Cream - 1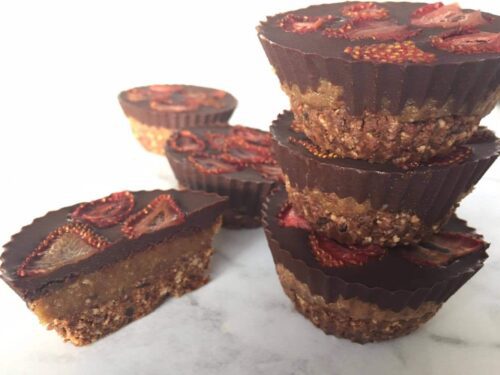 caramel
If you haven't dehydrated strawberries before, we definitely recommend you give it a go! It wasn't a hard decision to add a little extra to the classic caramel slice and top them with these sweet d...
Read more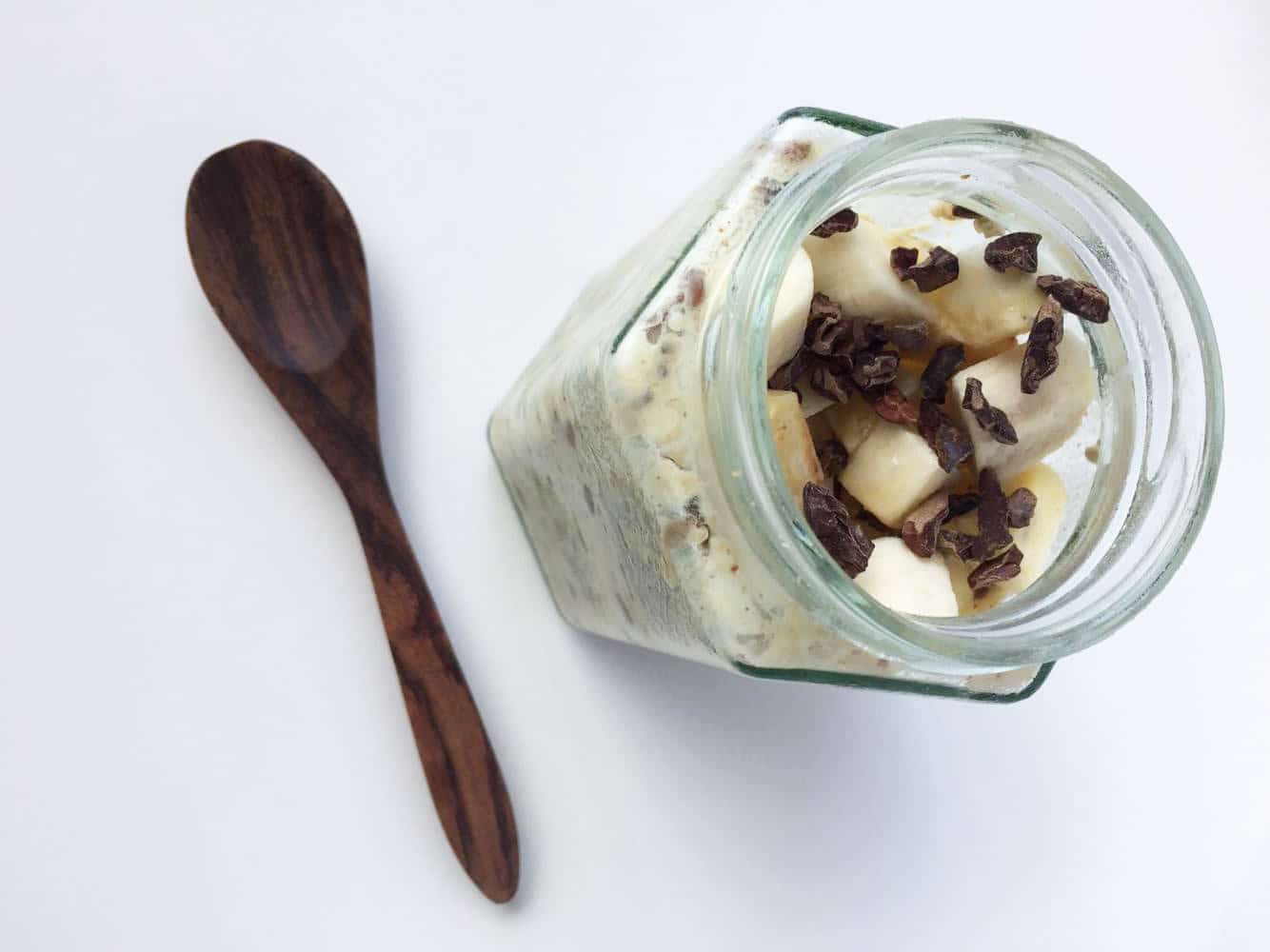 almond
Overnight oats are a ground breaking discovery for anyone who needs an easy breakfast on the go! Just mix all your ingredients in a jar, refrigerate overnight and grab and go in the morning. Ingred...
Read more