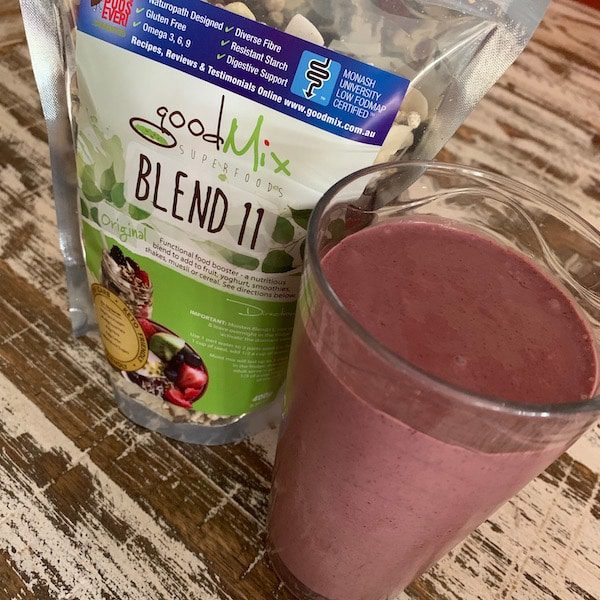 Choc Berry Smoothie
This smoothie provides:
good fats
diverse fermentable fibre
protein
stacks of polyphenol antioxidants
pre & probiotics
Ingredients
1 cup of frozen organic blueberries (or mixed / any berries - & frozen cherries also work well).
2-3 tablespoons of activated Blend11
6-8 tablespoons of yoghurt - dairy & / or coconut yoghurt
raw cacao powder (for choc flavour, antioxidants, minerals, the energising feel-good choc factor & cardiovascular health).
cup of ice (if desired)
some water or your choice of milk to help the blender get moving / make it runnier to your preference
optional extras:
couple of teaspoons of protein powder (whey, pea, hemp)
tablespoon of hempseeds
1/2 cup of frozen banana chunks
tablespoon of raw cacao nibs
teaspoon of cinnamon
dash of vanilla essence
Method
Literally just throw all your ingredients into the blender, blend until smooth & creamy!
Serves Approx
1-3 depending on how hungry you are - drink one now & share/save the rest for later.
blend11
You can't go wrong with peanut butter & chocolate! If you're looking for a healthier chocolate hit, Blend11 gives the base of this chocolate peanut butter slice, strength, crunch, texture, &amp...
Read more