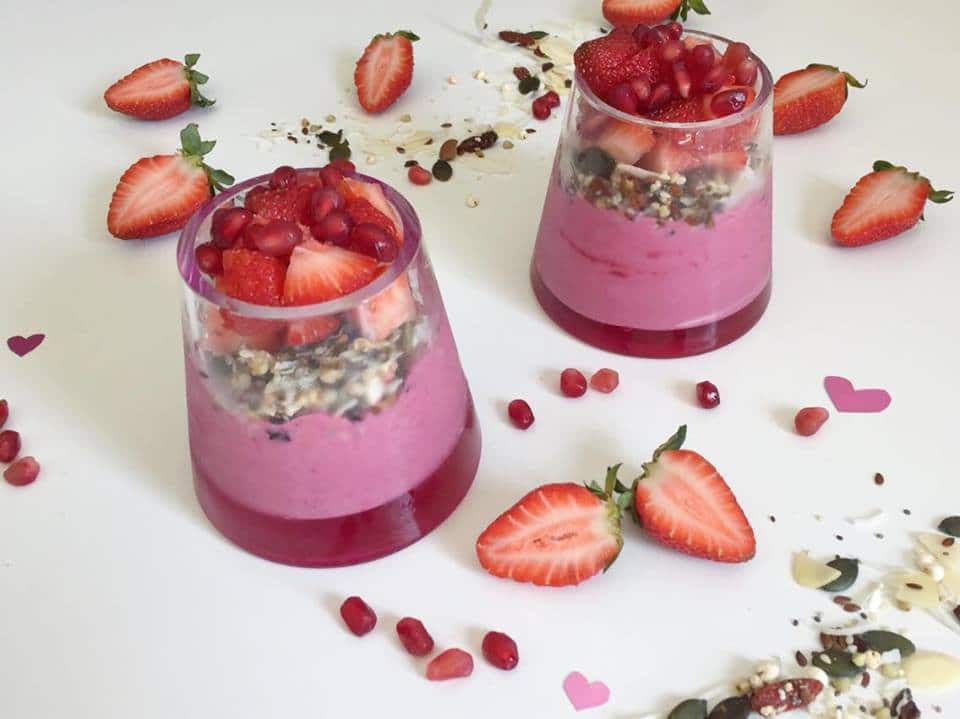 Breakfast (In Bed) Parfait
The only thing better than breakfast in bed..is a breakfast parfait in bed! An easy to make recipe that will be sure to make their heart skip a BEET.
Ingredients
- 4 tablespoons of activated
Blend11
- 1/4 fresh beetroot or 1 tablespoon of BEETroot powder - 1.5 cup of coconut or greek yogurt - 1/2 Punnet of sliced fresh strawberries - Pomegranate - Honey (optional)
Method
If using BEET powder: 1. in a bowl mix your beetroot powder with a tsp on water to dissolve. Mix in yogurt (+ honey if desired). If using fresh BEET: 1. in a high-speed blender add your yogurt and beetroot (+ honey if desired). Blend until smooth. 2. in a serving glass (or jar) layer your pink yogurt,
Blend11
, strawberries and pomegranate. 3. Enjoy!
Serves Approx
2 Thank you to David for this recipe!
Category_Desserts
Move over store bought chocolates, we're taking it up a level this year with a healthier handmade options sure to impress your loved ones. With our Bliss Ball mix and a few simple ingredients you'l...
Read more