Watermelon, Ginger & Mint Detox Smoothie
Watermelon has and always will be a summer favourite. Theres something so blissful about biting into a juicy wedge under the summer sun. We've created a watermelon, ginger and mint detox cooler to quench your thirst and keep your taste buds dancing!
Ingredients
- 1/8 of a juicy fresh watermelon - 6-8 frozen strawberries - 1/2 raw zucchini - a handful of baby spinach (or greens of choice) - 3 mint leaves - 1.5cm knob of fresh ginger - 2 teaspoons of
Greens Plus Aloe
- 2 cups of filtered water - handful of ice
Method
1. Whiz up all ingredient in a high speed blender. 2. Pour into two glasses and serve.
Serves Approx
2 Thank you to Anika for this recipe! anika@goodmix.com.au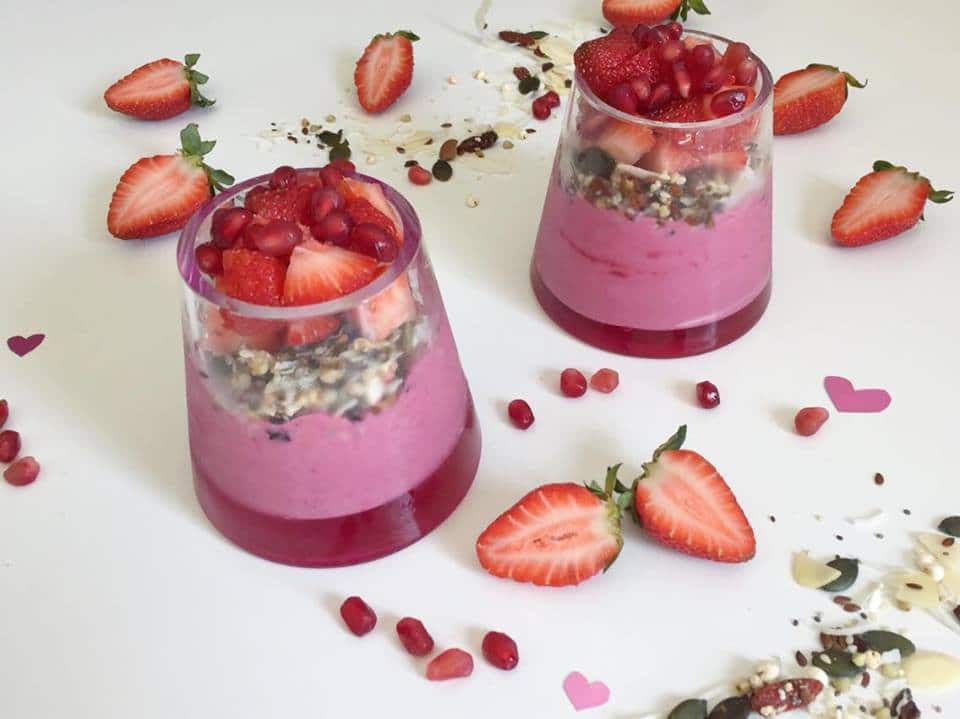 Category_Breakfast
The only thing better than breakfast in bed..is a breakfast parfait in bed! An easy to make recipe that will be sure to make their heart skip a BEET. Ingredients - 4 tablespoons of activated Blend1...
Read more
candy
A sneaky and oh so delicious way to get your greens in! - The kids will love them :) Once you've mastered your first batch you can start experimenting with different flavours. We would love to hea...
Read more