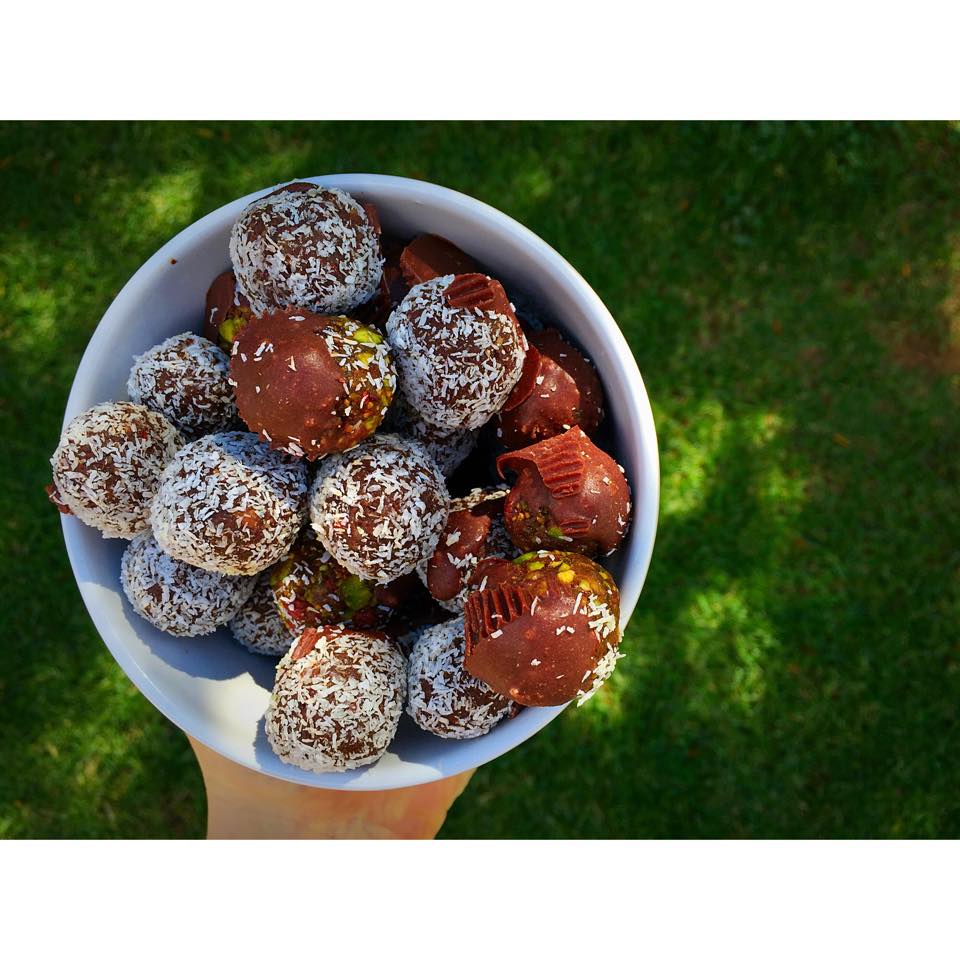 Healthy Bliss Balls Recipe: Raw Oreos
Bliss balls are the perfect afternoon snack, dessert, or even morning tea...especially for busy lifestyles as they only take minutes to make & last for up to two weeks. This healthy raw oreo bliss balls recipe is totally good for you & hits your sweet-tooth cravings right on the head. What's more, it's so simple and you can make a batch and store them in the fridge and they keep for up to 2 weeks!
Healthy Raw Oreo Recipe Ingredients
10 pitted dates
1 cup of BLEND11
2 tablespoons raw cacao powder
1 tablespoon coconut oil, melted
Method
1. Combine all ingredients in a food processor
2. Roll the mixture into your bliss balls (using about 1 tablespoon of mixture per ball) OR into biscuits (for Raw-oreos)
3. Optional - Coat balls in your choice of coating for extra super-superfoods (i.e. coconut, chia seeds or linseeds)
4. Store in fridge + last for up to 2 weeks
Serves approx
14 healthy bliss balls See more amazing creations by: Taylah Hemming We love receiving your recipes! Give this one a try and let us know what you think. And if you have a creation that's used one of our products, we'd love to hear from you!
Category_Smoothie
The smoothie is deliciously green & light - with a Pine-Limey twist :) Ingredients 1x cucumber 1x banana 1 cup pineapple Juice of 1 lime (squeezed) 2 x kiwifruit 2 tsp (5g) of Greens Plus Aloe ...
Read more
Category_Smoothie
This smoothie recipe is filling, high protein & good fats, plenty of carbs, with maca & Brazils as a special boost for the blokes. Make a choc version by adding a few teaspoons of raw cacao...
Read more