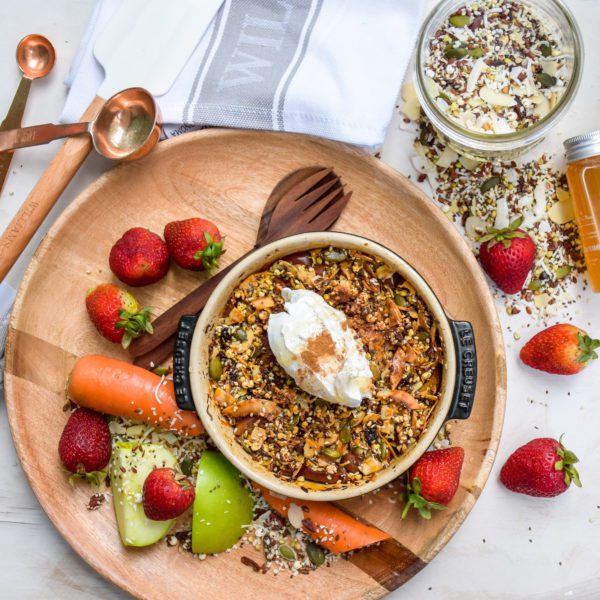 Apple and Carrot Blend11 Crumble
This apple and carrot crumble is a deliciously warming breakfast or dessert option for the cooler mornings and evenings. Plus, it's got vegetables in it - so it's a win!
Ingredients
Base: - 1 apple diced - 1/2 carrot grated - 1 tbsp coconut oil - 1 tbsp honey Crumble: - 1/2 cup
Blend 11
- 1 tbsp coconut oil - 1 tbsp honey
Method
Pre-heat the oven to 180 degrees. Combine the ingredients for the Base in a baking dish. Bake in the oven for approx. 10-15 minutes. Mix ingredients for Crumble in a separate bowl and then spread over the top of the cooked Base ingredients. Cook until the top is golden brown (approx. 5-10 mins) Remove from oven, allow to cool for a few minutes before serving with Pure N Free coconut yoghurt.
Serves Approx
2 Thank you to Katherine for this recipe! kbsugarfree@hotmail.com