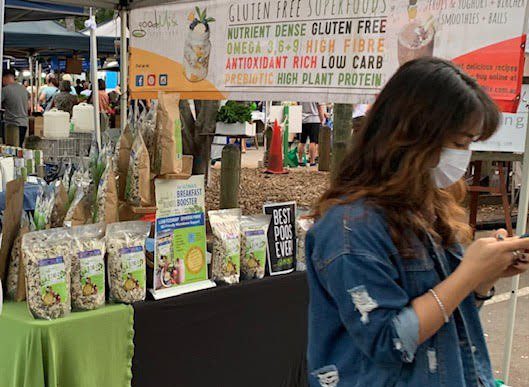 2020 Reflections
In 2020 I think we all learnt / had it reinforced that things (everything) can change in an instant. Keeping this in mind, we realise that being overly attached to people, situations, things or outcomes can easily lead us to suffering, the Buddhists are right! Expect change, it's always coming. The only certainty in life is uncertainty.
NOTHING IS PERMANENT
Sometimes bad things turn out to be good things, or at least 'bad' situations & events can generate a lot of 'good'. Don't get too caught up in the 'goodness or badness' of something! Sometimes you just can't make an accurate call!
YOUR JUDGEMENTS & INTERPRETATIONS WILL OFTEN BE WRONG
Challenges might seem annoying, but they force growth, adaptation, flexibility (all things we definitely want!) Complete change in our daily routine & what is required of us can create the inclination & space for learning new things.
CHALLENGE FORCES GROWTH
Adversity & tough times strengthen us & bring us together. We (at least in the western world) were long overdue for some tough times, we've been getting weaker & more isolated from each other than ever.
ADVERSITY ENCOURAGES CONNECTION
When we slow down & stop doing so many external things, we get the chance to really go inwards & reconnect with our 'self'. Bring to light & deal with 'stuff' that was just swept under the carpet, pushed aside by our busy-ness. Embrace these opportunities!
CONNECTION WITH SELF
Slowing down & being 'stuck' indoors or in a limited area also reinforces how much we need to connect with nature for our wellbeing. And how much joy & peace our garden, pets & other animal friends bring. Different forms of life who are completely unaffected & calm when all the humans are freaking out!
CONNECTION TO NATURE
The rat race almost completely stopped for a while, or at least slowed down for many of us, allowing us to finally take a long, deep inhalation & maybe question the need to stay in the race! This forced stillness / slowing down facilitated a much-needed reassessment of what's actually important.
STILLNESS = TIME TO REASSESS PRIORITIES
When all the usual things we do become suddenly unavailable / not possible to do anymore, we are left with just the basics. We learn to really appreciate simple pleasures like lying in the sun, reading a book, watching a movie, walking in fresh air, sunshine, rain, walking with someone, having a family or a friend to connect with or a hobby or a pet….the basic stuff we just forget to be super grateful for.
GRATEFUL FOR LITTLE THINGS
So much latent creativity was unleashed & shared this year! Adventures in the kitchen, the garden, the home, the shed, on the laptop…new hobbies taken up & old hobbies revisited. We are a creative species, whenever there is a break in the crazy pace we set for ourselves, creativity comes back into our lives.
HUMAN CREATIVITY
Humour can keep us sane through tough times. So much fun comes from adversity, we'll be laughing about some of the 2020 jokes for many years to come. Comedians have so much fresh new material to work with!
HUMOUR = HEALING
Whenever there is a change in our environment there is an opportunity to reinvent ourselves. 2020 has been a year of rapid evolution - challenges force adaptation & evolution. Who do you want to be next year? Just an updated version of the 2020 you, or maybe step out of the old you…you certainly won't be alone, what a great year to change.
EVOLVE / REINVENT YOURSELF
Give yourself a pat on the back for making it through a turbulent & uncertain year. You obviously have some natural grit & determination - or a great reason to adapt & stay strong. You must have grown & become stronger along the way too.
2020 WAS TOUGH, YOU'VE DONE WELL
Such a great year to fail. So many people are now finding space to try new things, stepping out of the familiar safety of their comfort zone, often into failure - but at least stepping out! Failure is normally just a few steps before success. To never try anything new is true failure.
TRY YOUR HAND AT FAILURE
Covid has been a timely blessing in that it's highlighted the need for us to prioritise both our physical & mental-emotional health. Long overdue & absolutely life-changing for many.
HEALTH & HAPPINESS = WORTH OUR TIME & EFFORT
Challenging times call forth new leaders & we instinctively start looking for inspirational people to help guide us through new territory. It might be a fitness coach, a doctor, a nutrition guru, a spiritual, yoga or meditation guru, a trusted financial advisor, family or relationship counsellor. So much experience & help is now available at the end of an online search. Seek & ye shall find!
FIND INSPIRATIONAL NEW LEADERS
We have seen such a spectrum of how this virus (& the global reaction to the virus) has affected people. You just never know what is around the corner for yourself or others, or what kind of place they have just come from. This has been a great year to remind us that the person over-reacting in traffic may have just lost their job, their business, their marriage, (or maybe just some toilet paper)! A lot of folks are experiencing tough times, they need our understanding, support & kindness more than ever. You may also be going through a tough patch - be patient, kind & understanding with yourself too.
KINDNESS & UNDERSTANDING
How did goodMix handle 2020? Well we did experience a few bumps - with the first wave there was some panic buying (or maybe people just thought more poos would help them get through their toilet paper stockpile?) We were unsure of how our ingredient supply chain would hold up, so we did our own panic buy, but fortunately, we were able to maintain smooth production throughout.
WE CANNOT THANK YOU, OUR MUCH LOVED & APPRECIATED CUSTOMERS ENOUGH FOR YOUR SUPPORT THROUGH THIS UNCERTAIN PERIOD - SO GRATEFUL :)
We took some much needed time out from markets early in the year (8 blissful weeks of sleeping in past 3/4am on Saturday & Sunday for the first time since 2012)! After that it was back into markets, with no tasting allowed in most cases (that was tough for us), then a gradual relaxation & back to relative normality.
We've felt really, really lucky to be operating in both the food & the online shopping space, many businesses we know were not so fortunate. We survived & have actually fared pretty well overall in 2020, so cannot complain. We really feel for those whose lives & livelihoods have been turned upside down this year, & hope that 2021 brings great things!
So farewell to a very 'interesting' year, here's to a much less interesting 2021, & big thanks again to everyone for your support.
Jeanie Xx
jeanie@goodmix.com.au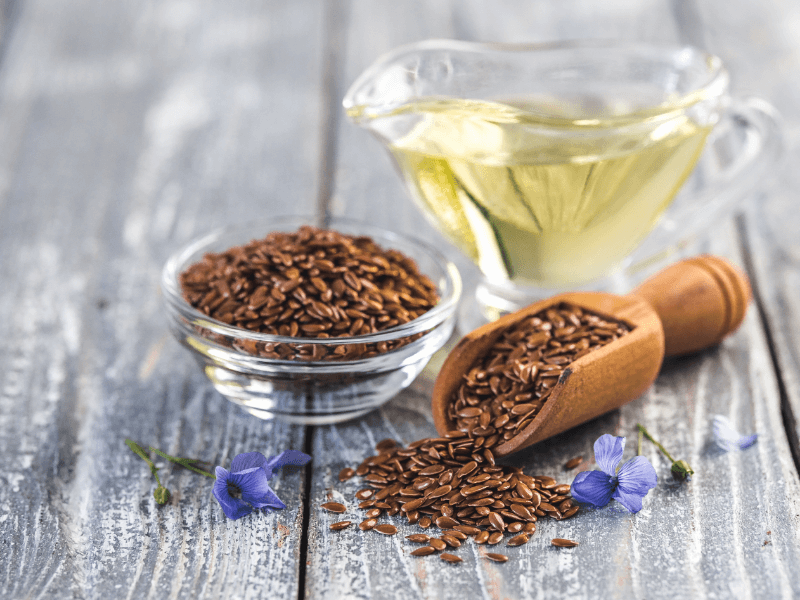 Category_General
Does Flaxseed Decrease Testosterone? An email arrived last week from a bloke looking to avoid the flaxseed in Blend11 & Blend13 due to their hormonal activity (he was justifiably concerned a...
Read more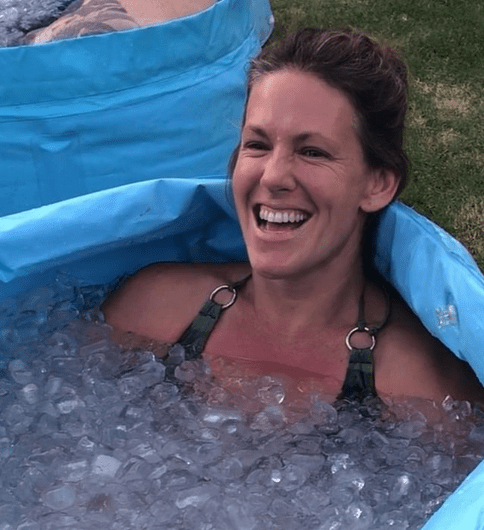 Category_General
2020 Was a rough year for many - so I thought I'd share some of the stuff that helped me get through it in one piece, along with some links to get you started if something resonates! For a cha...
Read more