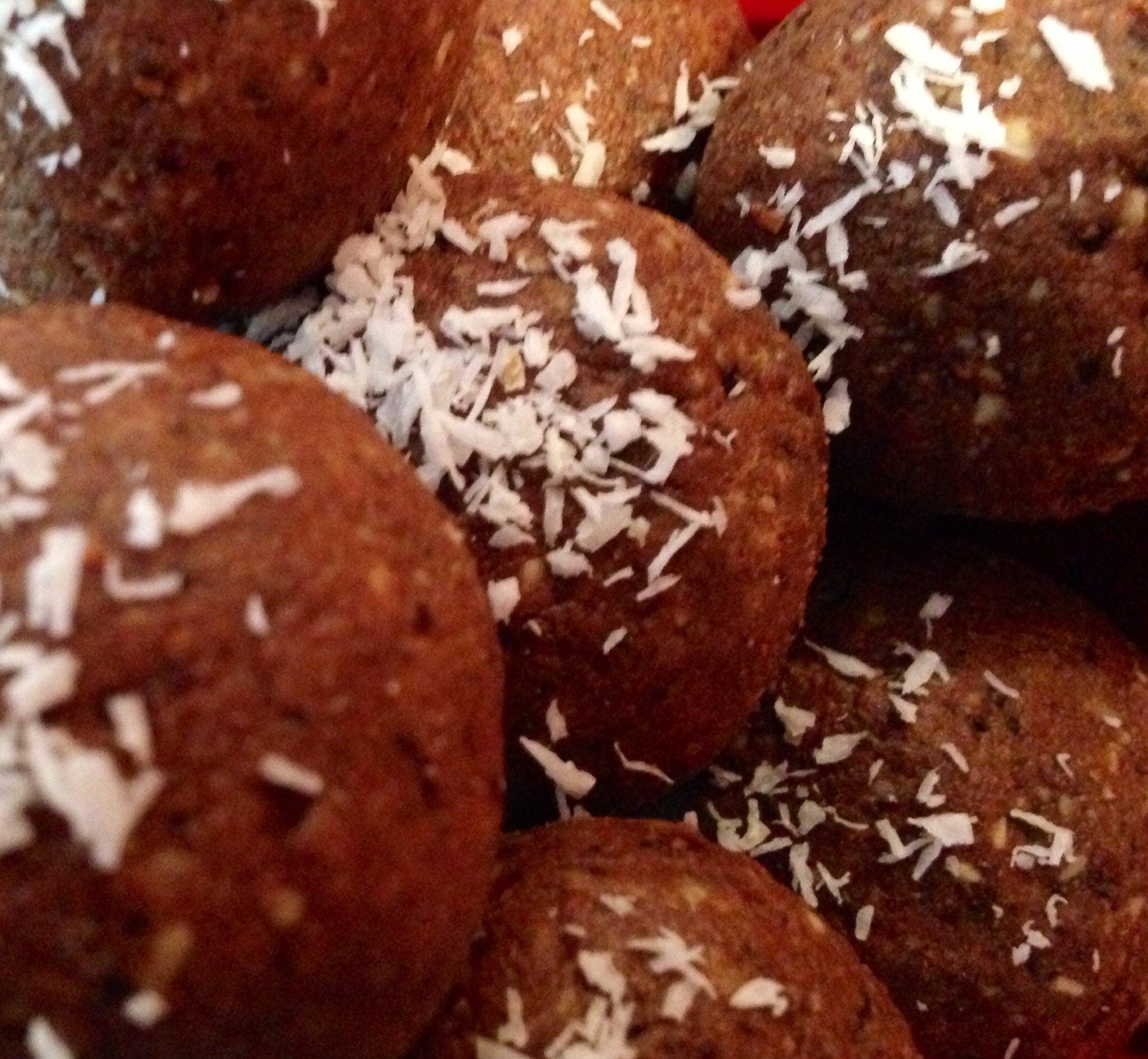 Lower Carb Bliss Balls
For those watching their blood sugar, it's important to choose your sweet treats wisely! Go for things that have some protein, fibre & good fats instead of just a pure sugar hit. The Bliss Balls are definitely that, but if you want to lower the carb content when making your balls - just add more fat, fibre & protein. This combo works well :)
Ingredients
1 x 750g
Bliss Ball Mix
5 Tbsp coconut oil 2 Tbsp Chia meal or LSA 2 Tbsp Nut butter (Macadamia, Cashew, ABC or Almond will work). 2 Tbsp Desicated coconut 2 Tbsp Protein powder (plain, or naturally flavoured ok) 1 Tbsp cinnamon 2 Tbsp Vanilla essence This is about an extra 200g so you'll get approx 6-7 more balls than the usual 30.
Method
Just put everything into a big bowl & use hands to combine. (Or process if preferred).
Serves approx
37ish balls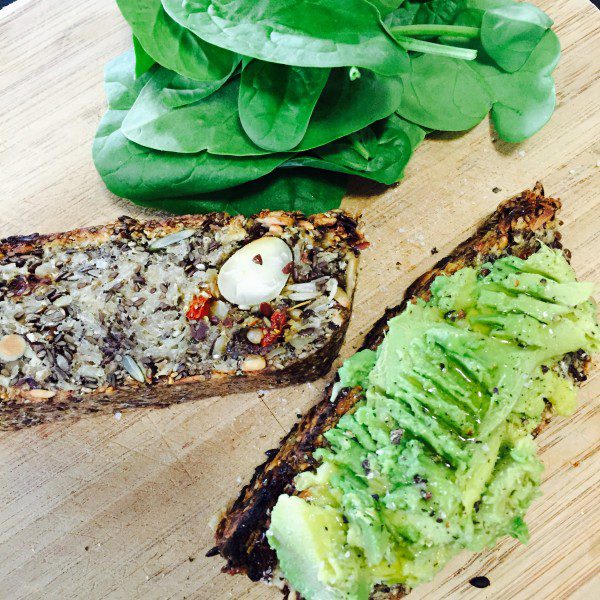 Category_Breakfast
My tweak on the amazing My New Roots 'Life Changing Loaf of Bread' recipe using goodMix's Blend11 Ingredients 1.5 cups water 3 Tbsp melted coconut oil 1 Tbsp maple syrup / honey / rice bran syrup 1...
Read more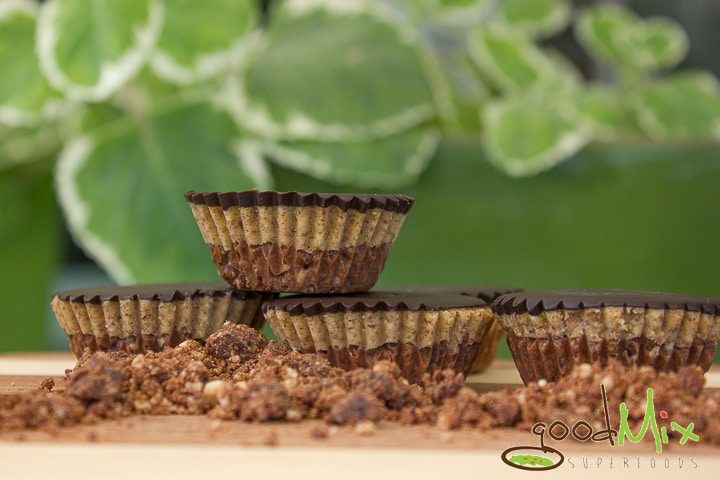 Category_Desserts
These almond butter cups are my take on 'Reeces peanut butter cups' a healthier alternative! Great with an afternoon coffee, or late night indulgence. Ingredients goodMix Bliss Ball Mix Almond but...
Read more