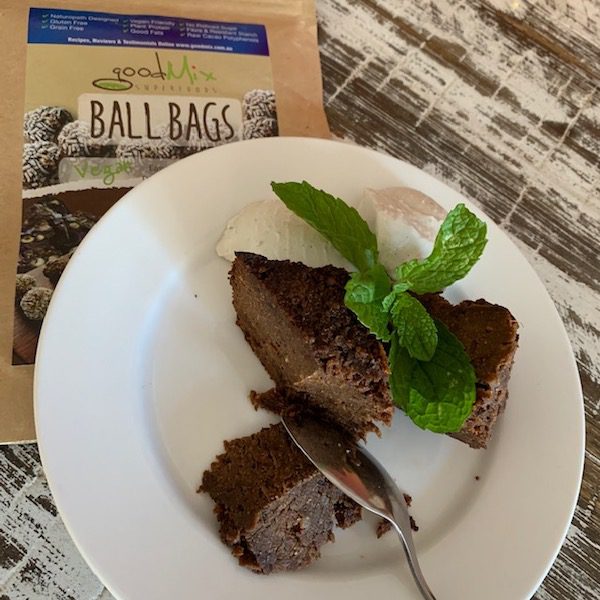 Gluten Free Slow-cooker Mudcake
This mud cake is gluten free, dairy free & can be made vegan / egg free too! There are some days / occasions where chocolate mud cake is essential. But with this recipe you get an amazing chocolate treat and you don't have to feel too guilty about it!
Ingredients
Dry Ingredients 1x 750g Bliss Ball Mix (previously called BallBags) 1 cup of coconut flour 3/4 cup of coconut sugar 1 cup almond meal (or use 1/2 cup buckwheat flour & 1/2 cup sorghum flour, this also works well) Liquid ingredients 5 tsp vanilla essence 90g coconut oil 2 cups of plant milk (I used 1 of Almond breeze & 1 of Bonsoy) 2 heaped tbsp of raw cacao powder 3 large eggs (or equivalent flax / chia vegan egg replacer) 2 tsp instant coffee in 1/3 cup boiling water (or an espresso shot).
Method
1.Mix everything well in a large bowl, dry ingredients first, then wet. If you want a really smooth consistency cake, then you can blend in a food processor. (I didn't, but do it if you like things super-smooth)! 2.Cook in a coconut oil greased slow cooker on high (approx 3-4hrs, or until it seems solid all the way through & has a spongy, pudding-like texture). It will turn into a dense, moist & mud-cakey texture upon refrigeration. Amazing served with yoghurt / coconut yoghurt or ice cream, you feel like you're eating mud cake. Lasts for a week in the fridge easy, & will freeze / defrost no probs.
Serves Approx
20-30 serves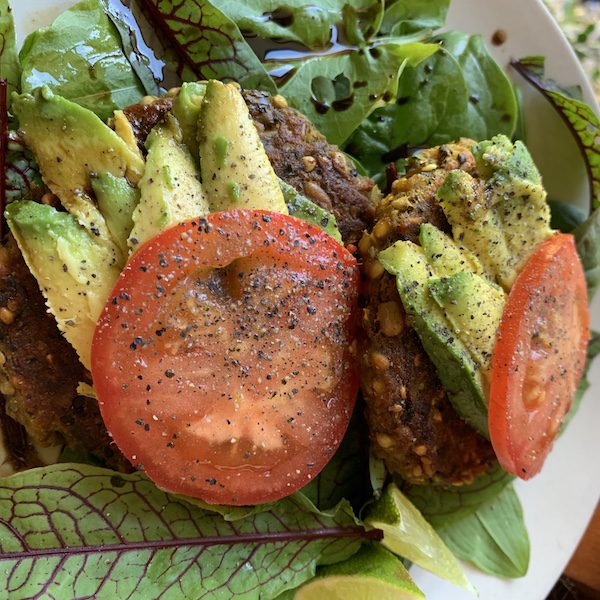 Category_Breakfast
An easy healthy breakfast, lunch or dinner option for the whole family. Protein, fibre, omega-3's, plenty of vitamins & minerals. Ingredients 1 x 400g packet of Burger Mix, soaked (in 200mL of ...
Read more