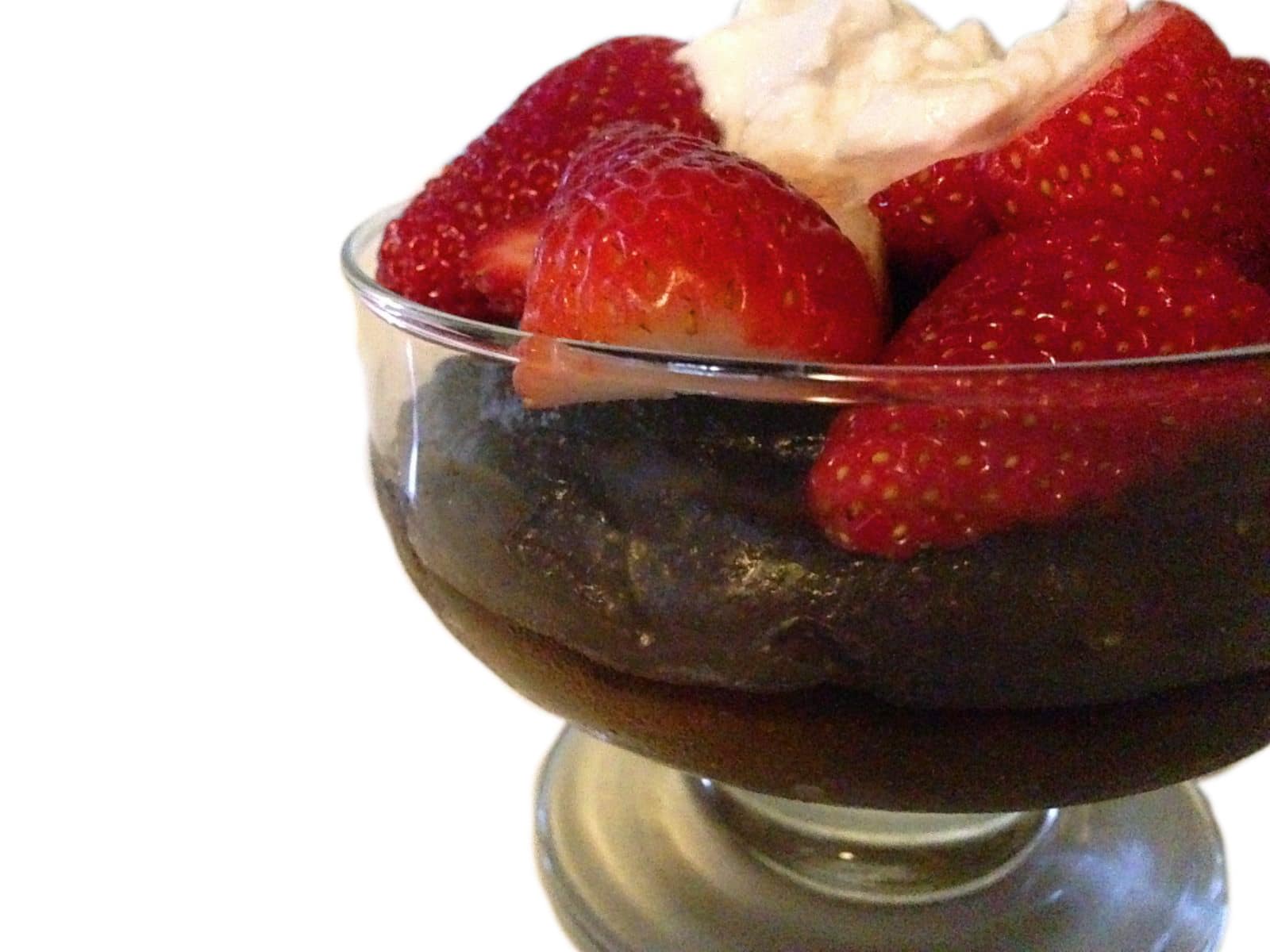 Crunchy Double Choc Mousse
OMG OMG OMG- not sure what else to say- this Choc Mousse recipe combines all the naughtiness of a creamy chocolate dessert with the goodness of probiotics, protein and an awesome hit of anti-oxidants, iron and from the Black Sapote fruit. Black Sapote fruit is also know as chocolate pudding fruit and when you taste it you will know why- it's chocolate without the caffeine or the calories. How can something this good for you taste so decadent ? Make sure your sapote is ripe- it will look kinda gross on the outside but be amazing on the inside!
Ingredients
- 2 Medium ripe
Black Sapote
(Chocolate Pudding fruit) - 4 tbsp Coconut yoghurt - 1/2 cup
Bliss Ball Mix
- 1 tbsp maple syrup (optional) - 1 tsp brandy (optional)
Method
1. Cut Black sapote in half lengthwise, remove seeds, scoop out pulp and mash 2. Mix in yogurt, maple syrup and brandy until smooth 3. For a chocolate crunchy mouse add in Bliss Ball mix 4. For a super smooth mousse with a protein punch- place into the blender until smooth and fluffy 5. Chill for 2 hours 6. Serve with fresh strawberries/bananas/crushed nuts 7. Share with the choc addict in your life.
Serves Approx
3-4 Thank you to Emma Boucher for this awesome recipe! eboucher@bigpond.net.au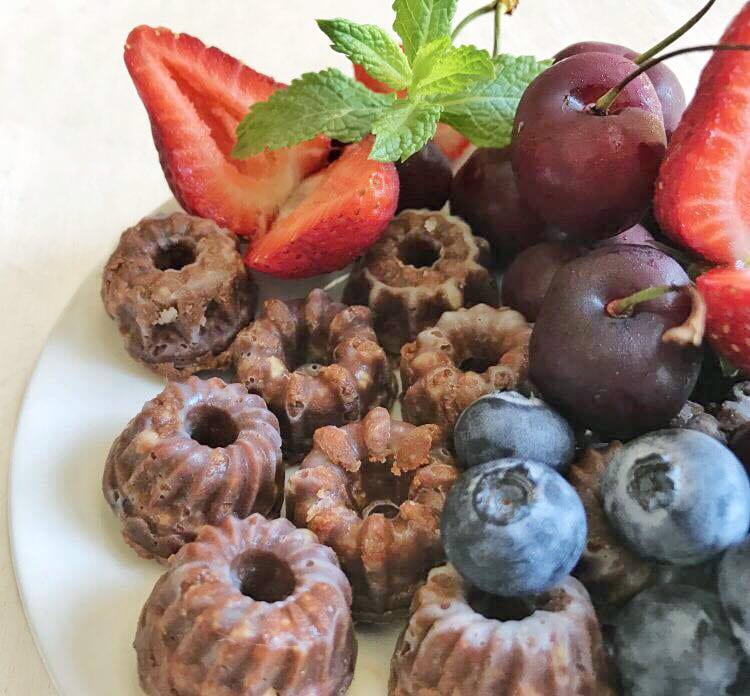 Category_Desserts
When you find out you have guests turning up in half an hr, these Bliss Ball Truffles can be made & popped in the freezer lickety-split, ready for an after dinner indulgence that is very nice &...
Read more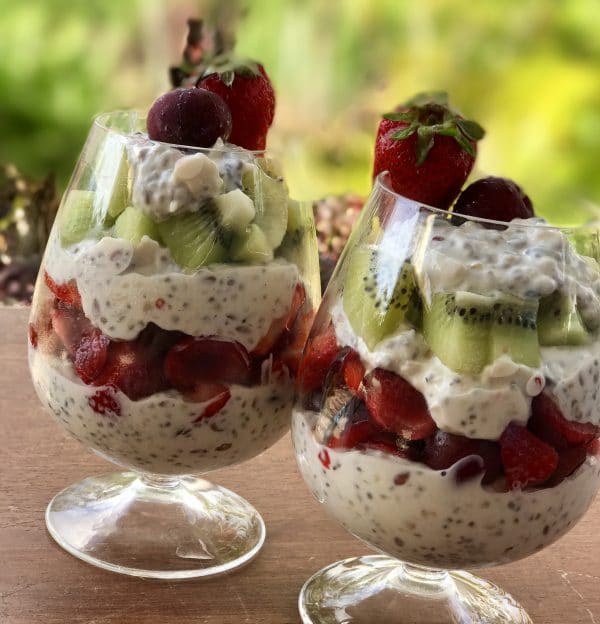 Bircher
Healthy Christmas Bircher Parfait
Bircher Parfait - so Christmassy looking! Takes 5mins to create a heap of these in the morning, just have your fruit chopped & your seeds soaked the night before :) Ingredients Blend11 (activat...
Read more