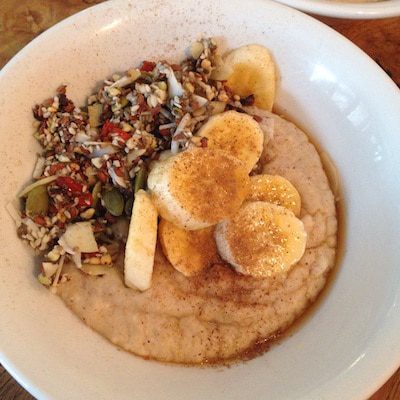 Winter Breakfast Recipe
It's so nice in winter to have hot porridge for Breakkie - but adding a bit of crunch & extra nutrition to the top just 'completes' the bowl! You have to try this easy winter breakfast recipe.
Ingredients
Oats
Blend 11
, activated Vanilla essence Himalayan salt Fruit to top Maple Syrup Cinnamon
Method
Place oats in a saucepan, approx 1/2 cup per person. At night boil the kettle, then pour over oats until well covered. Leave on stove until morning. In the morning, add a pinch of salt & vanilla essence (or leave plain) & heat until steaming, stirring & adding more water if required as you go. Serve & top with Blend 11, some fresh fruit & a sprinkle of cinnamon or a drizzle of maple syrup.
Serves approx
As many as you like!