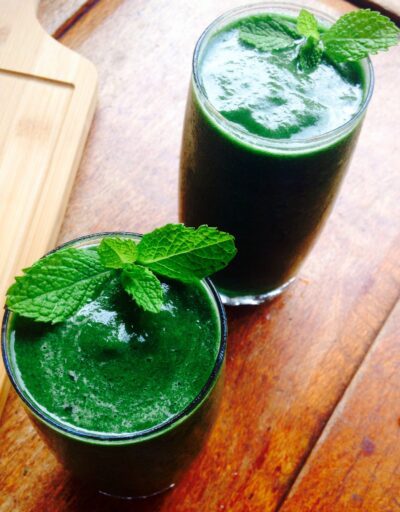 Detox Green Smoothie
Detox Green Smoothie - designed to alkalise, hydrate, nourish, cleanse & heal. Chock full of enzymes, antioxidants, vitamins, minerals & fibre. Delicious & a super healthy green smoothie. Ideal as a healthy breakfast or pre-workout fuel for your body, to deeply nourish you when sick or just a great healthy alkalising snack.
Ingredients
4 handfuls baby spinach 1 cucumber (Lebanese work well) 5 - 6 tsp of
Greens Plus Aloe
1/2 cup papaya 1/2 cup pineapple 1/2 cup water 2 cups of ice
Method
1) Place all ingredients in blender & process until smooth & bright green! Serve over ice & garnish with mint
Approx. Serves
3 adults
Category_Desserts
Ingredients BASE 1 large bag of Goodmix Bliss Ball Mix 3-4 drops of liquid stevia caramel 6 drops of Orange Oil 1/2 cup water 1/2 cup coconut oil ICING 1/2 cup almonds 1/2 cup almond oil or macada...
Read more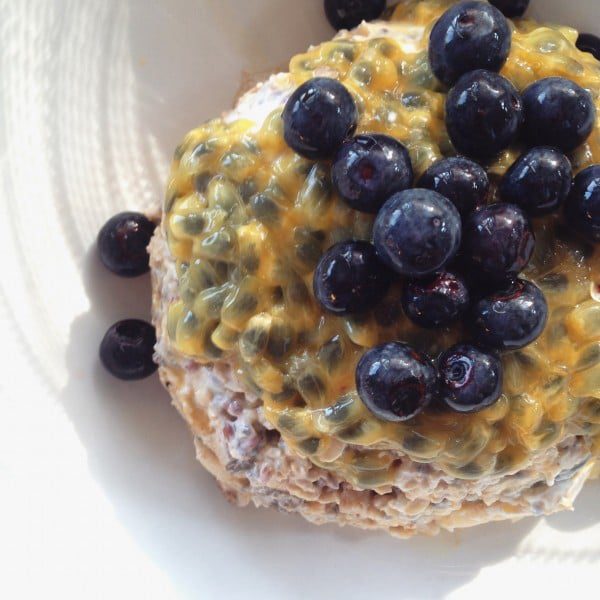 Bircher
Such a delicious, filling & exciting breakfast bircher to wake up to in the morning! Ingredients 2/3 cup of Muesli 2 tbsp of Blend 11 Sprinkle of ground cinnamon 2-3 tsp of water Natural Greek ...
Read more