Low FODMAP Diet Plan: What Is It And Why Should You Try It?
The Monash University low FODMAP diet plan was developed for those suffering from Irritable Bowel Syndrome. Learning what a fodmap is and how it may affect you is a great tool to have in your gut-health belt. The diet is based on keeping levels of potentially irritating / gut reaction-causing carbohydrates to a safe minimum, so that IBS symptoms are reliably kept at bay by food choices, over a short period of time (2-6 weeks on the diet to lessen the symptoms & try to figure out what effects you most). The Monash University FODMAP team has studied many many foods, their carbohydrate breakdown & their gut effects to find the levels that will generally 'set sensitive people off' & levels that are generally well tolerated. When I say 'generally' I mean that for MOST IBS patients (around 3/4 of them) the diet helps to control symptoms (sometimes working as quickly as 1-3 days), & also to uncover their 'worst' foods, giving a feeling of being back in control. They then know which foods are likely to set them off & which foods they can eat with confidence.
Blend11 has been tested & certified by the Monash University Low FODMAP Certification Program to be 'Low in FODMAP's' at the recommended 50g serving size. That goes some way to explaining why it helps so many with their IBS symptoms, & provides another safe option for many - but if you are wanting to follow the Low FODMAP diet plan strictly to see if it works for you, there are a couple of things to keep in mind when eating Blend11:
make sure that you stick to the 50g serving size

make sure that you're not adding large amounts of high FODMAP foods to it
The Monash low FODMAP diet plan app will give you all the FODMAP info on foods like fruit & yoghurt that people typically eat with their Blend11 - you may find it useful to check levels in what you are combining - if you aren't quite getting the 'best poos ever' from just including Blend11 in your diet! Sometimes it can be that you'll just need to decrease your serving size of one type of fruit at breakfast to keep your tummy flat & comfortable throughout the day, or replace one type of fruit with another. As an example, here are just a few good things to put with your Blend11 that are part of a 'low FODMAP diet plan' - good to know if you're struggling with gut issues. Even if you don't have 'IBS' or any serious gut issue, you may be able to see patterns like 'when I eat too many apples I feel bloated' or 'I can have rockmelon but not watermelon' etc.
Low FODMAP Diet Plan: Foods To Include And Avoid
Low / safe to combine at an approved quantity:
Milks / yoghurts etc:

almond milk, lactose free dairy yoghurt or coconut yoghurt (just check for high FODMAP additives i.e. sweetener / flavours / fruits / inulin).
Low FODMAP Fruit
should be ok at approved quantities:
kiwifruit

pineapple

blueberries

bananas

grapes

rockmelon

honeydew melon

mandarins

oranges

passionfruit

paw paw

raspberries

strawberries
High FODMAP Fruits
watch these for possible reactions / IBS aggrevations:
mango

apple

apricot

figs

dates

currants

peaches

pears

nectarines

cherries

plums
This is only a very short list of highs & lows as an example! I would highly recommend that you go to the app store & get the Monash FODMAP app if you're wanting more options - & if you're going to try the diet properly, make sure you work in with a diet professional. FODMAP info in this blog post has been sourced directly from the Monash University Low FODMAP Diet (TM) App.
You can also check out another recent blog on the Low FODMAP Diet and we'd love to hear about your experience following a low FODMAP diet plan too. Jeanie Xx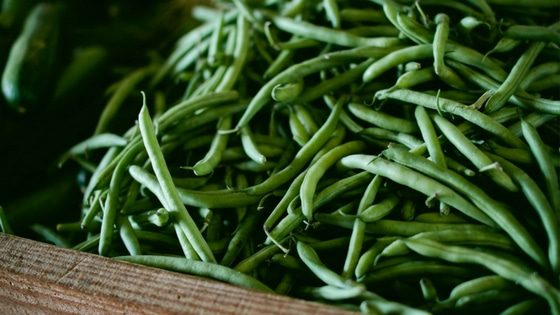 Category_General Health
Spring is such a great time to get healthy! Use the motivation of warm weather & less clothes to hide under, or else you'll be waiting until NY !
Read more