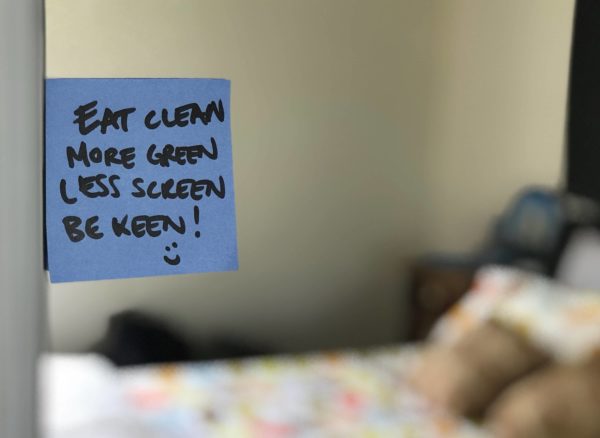 "I'm Gonna Get Healthy This Year'! Yeah Yeah...
"I'm gonna get healthy this year'! Yeah yeah, you say that every January!
You start out all gung-ho, but the new year motivation - a result of your Christmas overindulgence - only lasts until around Australia Day, or maybe Easter if you're lucky!
So many diet plans are annoyingly complex & unsustainable, meaning you get results for a few weeks (IF you can figure out the system & incorporate it into your lifestyle), but then eventually it becomes all too hard & you chuck in the towel - deciding that 'healthy is way too hard, the benefits aren't worth the time, effort & sacrifices'.
This year - just keep it simple, & keep it up!
Remember the 4 easy pointers below (post-it note to yourself on the mirror) & stick to them for the entire year! The key to making healthy changes is being really consistent with something sustainable. You won't suddenly get healthy from doing a hardcore, 2 week new year's detox. It is a great kick-start, but it's ultimately the little everyday things, repeated consistently that will shape your health over the year & for the rest of your life.
Eat Clean: Decrease your processed food intake. (Ie additives, artificials, crappy fats & refined sugar & carbs).
More Green: Add in 1 green drink daily & increase your green veggies. (Even the best of us could use a top up, & for the worst of us this could literally be life or death)!
Less Screen: Decrease your screen time. (Sedentary = not sexy, cancel your social accounts for a while if you have to!)
Be Keen: Get involved with others, join a class, take some lessons! Hang out with healthy folks - make getting healthy fun, not a chore! Think martial arts, dance, yoga, Pilates, surfing, stand-up paddle boarding, skateboarding, cycling, kayaking, running, rock climbing, walking, gardening, bushwalking...there are sooo many things you could try! Just sign up for one & get into it!
...if you follow these 4 simple pointers in 2018, you'll see awesome results!