Pic Snix Easter Eggs
This is a 'cheat recipe' it's just our famous 'Pic-Snix' bar recipe, but shaped like eggs instead of bars! Totally works & great messy kitchen fun for bored kids! A cross between healthy Snickers & Picnic bars, in disguise as Easter Eggs. Feel free to change up the dipping chocolate or add in some other bits n pieces too!
Ingredients
200g peanut butter (I used 'pics' smooth) 150g maple syrup (can use a little more or less, adjust to suit your sweet tooth). 375g Bliss Ball mix 50g coconut oil 100g activated buckwheat / plain buckinis (ask at your healthfood store) 50g puffed millet Optional – melted chocolate or make your own raw choc (if desired, to coat or drizzle). You could also add in some roasted peanut chunks if you'd like more peanutty crunch.
Method
Mix the peanut butter & maple syrup together evenly
Add in the coconut oil & BallBag mixture
Add in the activated buckwheat & puffed millet
Mix everything well using hands until evenly combined into a yummy, sticky 'dough'
Grab small egg sized handfuls of mix & compress into an egg shape, placing on a lined tray to set in the fridge.
Place tray in the fridge or freezer for approx 10 mins (until cold & hard)
While your eggs are setting, melt the chocolate in a double saucepan.
Once eggs are cold & solid & chocolate is melted, dip eggs into choc to coat the top half of each one, leaving to dry / solidify in a cupcake tray or anything that will hold them sitting upright.
Store in the fridge or freezer.
Serves Approx
25 eggs Enjoy guys - love to see your own pics!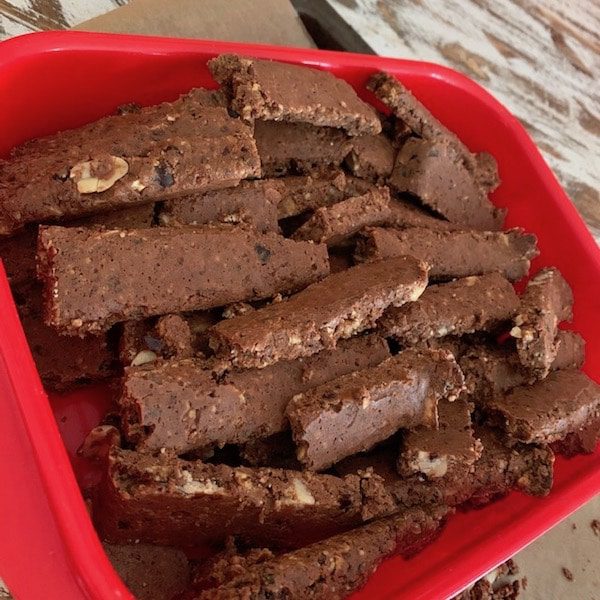 Category_Desserts
Great choccy snacks (with benefits) for pre / post-workout or morning afternoon tea. Super filling & also gluten-free & refined sugar-free, with plenty of plant protein, fibre, antioxidants...
Read more
Category_Kid favourite
Simple ingredients, super easy to prep & will keep the kids busy in the kitchen for ages rolling delicious healthy choc raspberry Easter eggs! Ingredients 1x 750g Bliss Ball Mix 150g frozen ras...
Read more