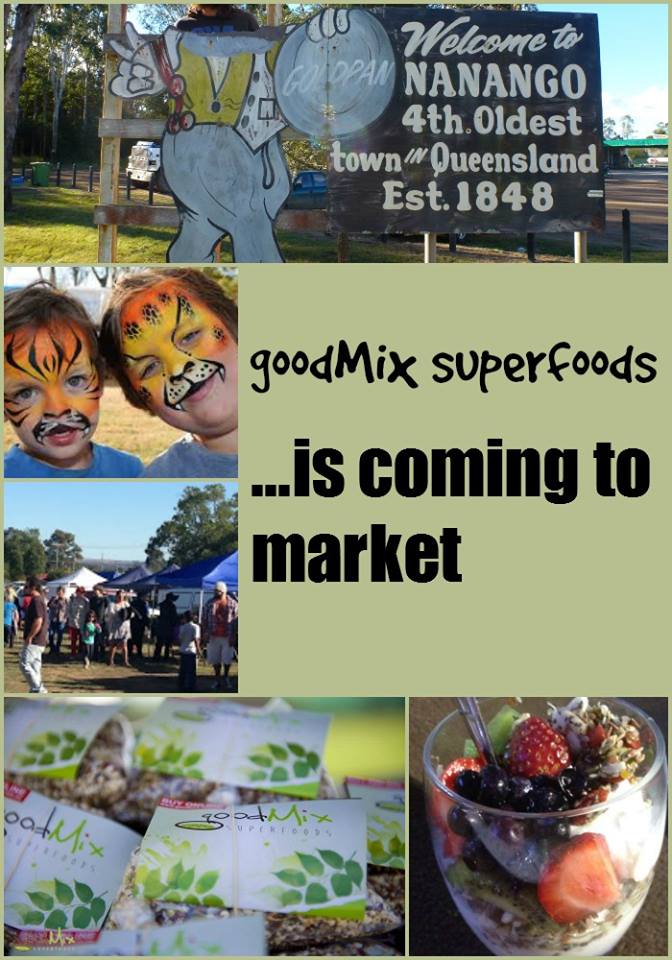 Nanango Country Markets
Nanango Country Markets Well goodMix headed west for the first time last weekend - out to the Nanango markets (home of the freshest, crispiest apples we've ever tasted, the biggest local garlic bulbs, the cheapest and best-smelling early season mangoes & now goodMix), thanks to the lovely Kingaroy family team of Julie, Dean, Alyssa & Renee Chesterton. Together the Chestertons run
Health Foods Australia
, a market-based business bringing healthy essentials to Kingaroy and the surrounding district. We were pleasantly surprised by the sizeable crowd and the huge number and diversity of stalls at Nanango, and we loved the comparative 'spaciousness' of this market - no cramping together of stalls here, the Showgrounds are huge! It was well worth the drive, Julie and the girls had a fantastic market and lots of seeds will be
soaking
this week! Our only regret was not being able to explore the entire market - give yourself a good few hours to fossick through this one properly!
Julie and Dean
Julie and Dean, are the most recent Patchies and have started by acquiring a modest 7 markets and looking for more with their two daughters Renee and Alyssa. "We have found goodMix products to be excellent, well presented, popular and healthful. Even though we have only done 3 markets with goodMix it is amazing how much interest there is in the product and how much product you can turnover. Over the past 26 years we have successfully run businesses in the building & construction industry and personal care industry. We have been in a franchise before but must say that the way Brad and Jeanie run their goodMix Patch business is very professional and extremely helpful. They came and gave us a run down on how to sell their products in our own area which was very beneficial. We have found the goodMix Patch excellent value for money and would highly recommend goodMix as a market business.
Find out how you can start your own Patch in a markets near you here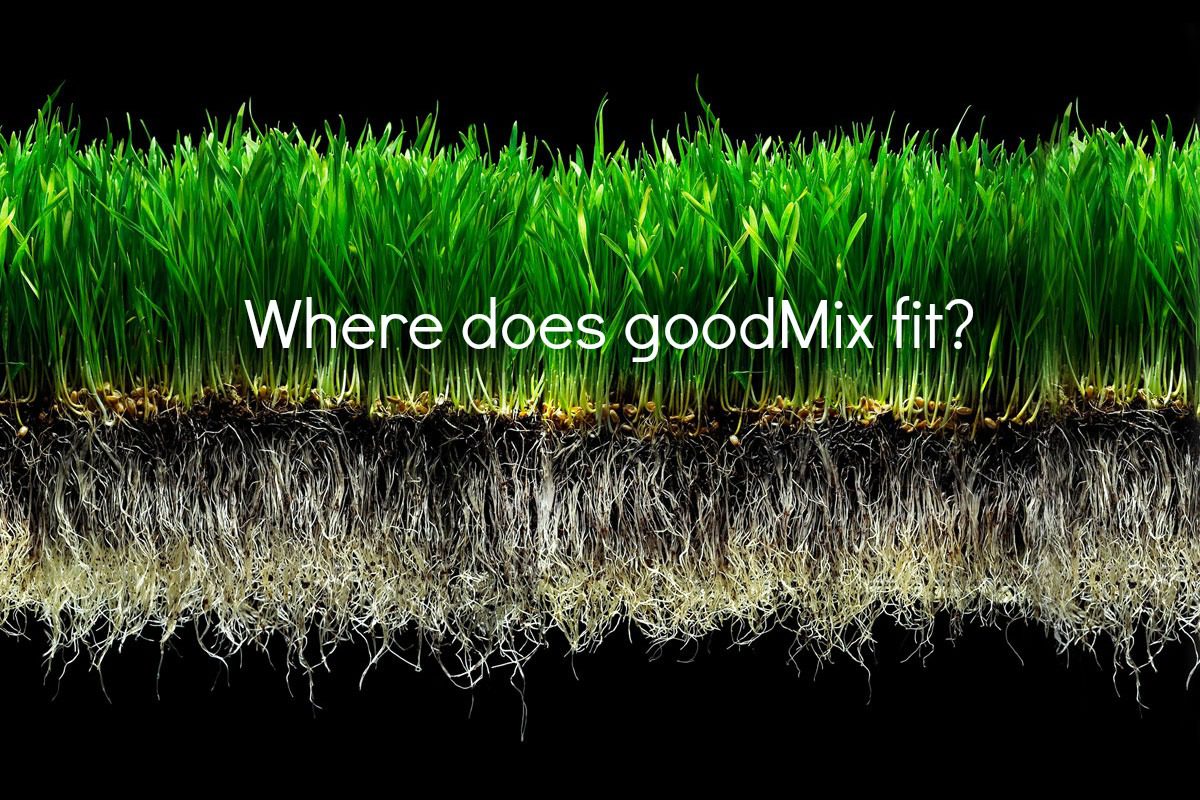 alkaline
The acid / alkaline diet is pretty controversial (claims vs scientific mechanisms / studies etc), but everyone agrees that we need to place more focus on getting a higher mineral intake (alkaline m...
Read more