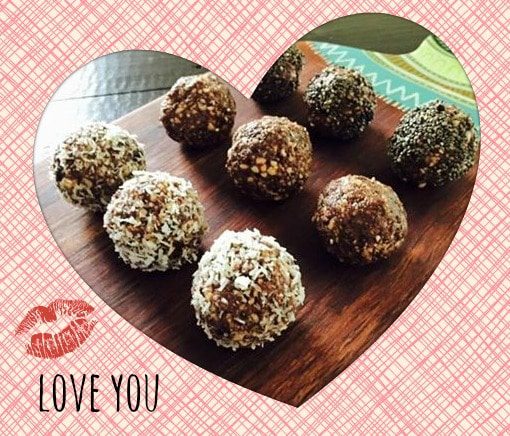 A Guide to Valentine's Day for those who've recently started dating a health freak: 10 things you shouldn't do:
1) Do not buy them regular chocolates - they'll just start thinking about the weight gain & pimples, plus you'll set off all of their 'almost under control' cravings. 2) Do not take them out to a romantic Italian restaurant - they're a minefield of gluten and excess carbs and dairy, there's nothing Paleo friendly, vegan, raw, fermented or sprouted on the menu, and the candles are even toxic too. 3) Do not suggest a romantic movie night and a bottle of wine - sitting / lying still for so long whilst drinking more liquid calories than your liver can process in one hit is just a recipe for bloating, bags under the eyes and waking up 3 kg heavier, too late to hit the gym or go for a run before work. 4) Flowers...are much happier in fields than in vases, cut ones are just a tragic reminder of the human race's exploitation of 'less significant' forms of life. 5) A romantic drive in the mountains or forest is out - polluting our pristine wild spaces with car exhaust unnecessarily is totally environmentally irresponsible. 6) Cooking a nice dinner with a fancy dessert would be perfect - except you have no idea what has lectins in it and why they are so evil, or how to go about 'cooking' a raw cheesecake (when did cashews become cheese?) 7) Expensive perfume / aftershave? Nope, it's full of carcinogenic or endocrine disrupting chemicals and a major skin and respiratory irritant. 8) Jewellery - Nope, it might interrupt the smooth flow of electromagnetic energy around the body. 9) Underwear? Only if it's made from organic, sustainable bamboo or hemp fibre, thank you! 10) A spa treatment? No - like the perfume, too many nasties in the products - and your skin just soaks it all in!
So what's left????
Well - there's not many options left for the new partner of a health freak, but you just can't ignore VDay anymore with all the media hype! Don't be disheartened though - we just might have the perfect solution...get your sweetheart some
BlissBalls
! They're: - Nutritious & full of superfoods including
Maca
- well known for its libido boosting properties, &
raw cacao
, the only food you can eat that will give your brain those feel good 'I'm in love' bliss chemicals. Who knows - you might even get some lovin' ;) - Delicious - fully capable of satisfying even the most hardcore sweet / chocolate cravings, without any nasties! - And you'll be making them - don't worry, it's really hard to mess up, you just add coconut oil & if you want a little extra twist of flavour we have plenty of ideas. They can be used for all kinds of things other than balls too - raw healthy desserts, slices, smoothies etc. Get creative & you're sure to impress (you have our permission to throw away the bag & pretend you made the whole thing from scratch)!
Get some BlissBalls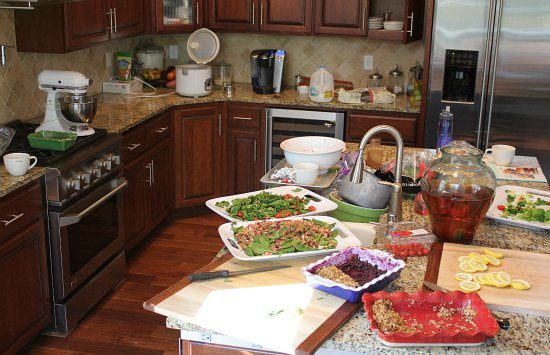 Category_General
My kitchen seems to be in a constant state of mess - the creation of a fresh meal from scratch tends to leave so much more mess than the ready made, stick it in the oven / microwave kind of affair ...
Read more